TiVo to Let Users Skip the Game, Watch the Commercials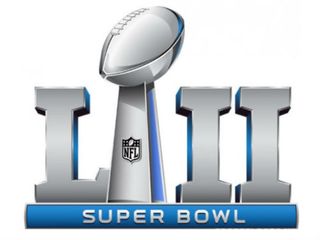 Under normal circumstances, many consume try to avoid TV commercials. Normalcy will again be removed this Sunday when the New England Patriots take on the Philadelphia Eagles in Super Bowl LII, as it's one of the few times that there's a lot more attention paid to those super-expensive spots.
With that as the backdrop, TiVo will be experimenting with a "GameSkip" feature this Sunday that runs a reversal on the company's commercial-skipping technology – commercials and the Super Bowl halftime show will be tagged as the "program" while the game itself marked as the commercial breaks.
"As usual, the SKIP function will not show up until after the game has finished," Ted Malone, head of TiVo's consumer business, noted in this post to the TiVo user community. "But, once the green SKIP icon shows up next to your recording of the game, you can watch the recording and use the SKIP or D button to jump to the commercial segments quickly. Padding the game with extra time at the end of the recording should not be a problem either. We'll keep tagging until the game is done."
He noted that the GameSkip feature should work on all TiVo boxes that are "SKIP" enabled, but warned that "there are a few things that could go wrong," as TiVo will be relying on closed-captioning data as a guide (not all commercials have closed captioning), and local/regional ads could also wreak some havoc.
TiVo's not the only company that will focus on ways to lavish attention on Super Bowl commercials.
As part of several Super Bowl-facing enhancements being added to X1, Comcast will feature all of the commercials from Super Bowl LII on its VOD platform.
RELATED: Comcast's X1 Gears Up for Super Bowl LII
And as Dave Zatz, who spotted the TiVo experiment points out on his blog: "Fortunately, all of the best Super Bowl commercials ultimately wind up on YouTube (often saddled with additional advertising, yay)."
This is pretty crazy and cool. TiVo ad-skip technology will be inverted during the Super Bowl so we can skip the game and focus on the commercials! https://t.co/JLQ3I5DDES
— Dave Zatz (@davezatz) February 2, 2018
The smarter way to stay on top of the multichannel video marketplace. Sign up below.