SVOD Services Still Dominate Paid OTT Landscape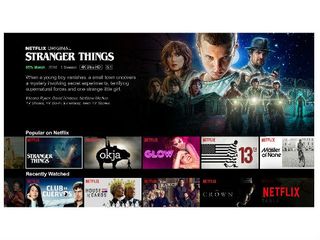 General entertainment and premium-level subscription VOD services continue to have a massive lead over more expensive (and relatively newer) virtual MVPD services in the U.S., according to Parks Associates's newest Top 10 list of paid OTT video services
Based on subscriber numbers, only one vMVPD service, Sling TV, cracked the top ten…and that just barely, despite having launched more than two and a half years ago.
Here's the 2017 Top 10 from Parks Associates:
1. Netflix
2. Amazon Video (Amazon Prime
3. Hulu (the SVOD, not the live TV service that debuted in beta form in May)
4. MLB.TV
5. HBO Now
6. Starz
7. YouTube Red
8. Showtime
9. CBS All Access
10. Sling TV.

And, for comparison's sake, here's how the Parks Top 10 stacked up last year

1. Netflix
2. Amazon Video (Amazon Prime)
3. Hulu
4. MLB.TV
5. WWE Network
6. Sling TV
7. HBO Now
8. Crunchyroll
9. Showtime
10. CBS All Access
Among notable changes, HBO Now jumped into the top five this year, while WWE Network and Crunchyroll fell out of the Top 10, and YouTube joined the top tier. Sling TV, which is now facing increased competition from recently launched OTT TV services from Hulu and YouTube TV, fell four spots.
While the top three are no surprise, the latest results show that premium direct-to-consumer OTT services are gaining traction, Brett Sappington, senior director of research at Parks, noted in the release. HBO Now, Starz and Showtime all moved up the list.
"The combination of recognized brands and popular original content is driving demand for their offerings," he said. "Services such as Sling TV and Crunchyroll are still enjoying strong growth, but other services have simply grown at a faster rate over the past year."
Parks Research announced recently announced that there are more than 200 OTT video services available in the U.S. today, with 87% offering some form of a subscription option.
Parks Research said more online pay TV services could enter the top 10 within the next year, but said unseating any of that group, which all represent recognized brands, will be a tough task.
The smarter way to stay on top of the multichannel video marketplace. Sign up below.
Thank you for signing up to Multichannel News. You will receive a verification email shortly.
There was a problem. Please refresh the page and try again.