The Secret of Bobby Thorpe's 'Last' Abel Cable Pin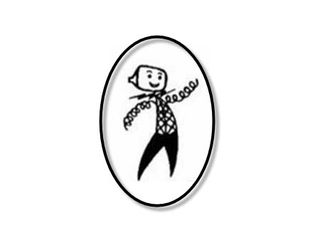 Whenever Bobby Thorpe gave you the black-and-gold Abel Cable lapel pin, he said it was because he liked you and this was one of the very last such pins. He told me that when I left my NCTA job in the 1970s, and he's been saying it to friends and alumni ever since.
Thorpe, the longest-tenured member of the National Cable and Telecommunications Association staff, just celebrated his 50th year with the organization, his first job right out of high school. He has been an indelible behind-the-scenes guy, running the printing presses (back when they existed), the mail room (back when snail mail was essential) and the copying center. Whether it was a Board Book for NCTA directors or news releases for the media, the documents probably passed through Bobby's hands.
But his most wondrous delivery was the seemingly endless supply of the "last" Abel Cable lapel pins, which he handed out to favored colleagues, typically upon their departure from the hallowed halls of NCTA headquarters. For many, it is a treasured keepsake, sort of a secret decoder ring that marks you as a member of a special club. Look for them on selected lapels at the upcoming INTX show; I'm wearing one in my mug shot that accompanies this blog.
The original Abel Cable logo -- a mid-century graphic created during the Community Antenna TV era -- always looked to me like a cousin of the electric industry's Reddy Kilowatt.
But how did Bobby hoard this endless stash of the half-inch pins? Did he re-order them periodically?
He finally confessed to me that the Abel Cable pins were leftovers from a convention in the late 1950s of the "National Community Television Association" (NCTA's full name in that CATV era). The pins were intended to be sold during an NCTA convention, but they were either lost or stolen (the story is a bit vague). When the remaining inventory of about 150 pins turned up, they were put into the safe (literally a walk-in storage safe in NCTA's early offices a couple blocks from the White House).
When Bobby arrived at NCTA in 1965, he assumed responsibility for the pins. Eventually, he started handing them out. For those who got one, it's a treasured, nostalgic reminder of an early career stop at the NCTA.
Bobby is also treasured. The current staff fêted him for his half-century of service, a highlight on the same day that the FCC delivered an unhappy ruling for the NCTA's member. There were plenty of stories about Bobby's legendary love of his motorcycles and his decades of service to the association and its staff members. Bobby will stay on duty through the end of May, after the association's annual convention.
But here's the important thing: From his operations center behind the scenes, Bobby (it's almost impossible NOT to call him by his first name) knows 50 years of cable secrets; not necessarily regulatory manipulations or legislative legerdemain, but lots of stories about the people and practices that have gone on in those NCTA buildings for half a century.
Bobby is notoriously close-lipped, so the really juicy stuff may never be known. I was glad simply to know him and to learn where the "last" Abel Cable pins came from. And I still don't know who will get the truly final one.
The smarter way to stay on top of the multichannel video marketplace. Sign up below.
Thank you for signing up to Multichannel News. You will receive a verification email shortly.
There was a problem. Please refresh the page and try again.