Roku Set To Refresh Streaming Device Lineup: Report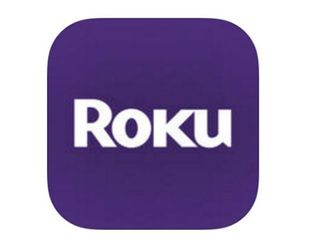 As was the case last year with the Roku 4, it appears that the lid is being blown on a new lineup of Roku devices before they are officially introduced to the world.
Blending a mix of FCC data uncovered by Varietyand info located via two Canadian channels, gadget blog ZatzNotFunny has learned that Roku is in the process of moving away from its traditional numbered-based product system to a more branded approach as it prepares to introduce some new capabilities and features to its streaming lineup.
On the lower end of the device spectrum, Dave Zatz surmises in this blog post that the Roku 1 will be replaced by the Roku Express (3700) and Express Plus (3710), and further speculates that the Express Plus might add on additional ports or features such as a remote that supports headphones (for private listening) and Roku's voice-navigation.
Further up the food chain appears to be the Roku Premiere (4620) and Roku Premiere Plus (4630), with Zatz seeing them replacing what has traditionally been known as the Roku 2 and Roku 3. But, in a new twist, the 2016 versions of this class will be capable of supporting 4K video – a feature that is supported by the company's current top-of-the-line model, the Roku 4, which was launched last fall. Zatz noted that he believes the Plus model will include support for Ethernet and a microSD and High Dynamic Range (HDR), a format the supports brighter, more colorful pixels and images.
The new Roku Ultra appears to be the model that will grace the high-end of the lineup, supporting 4K and HDR, along with other bells and whistles such as a remote control finder, optical out, and a USB element for accessing local media, Zatz said.
Pricing on the new lineup still isn't known, though Zatz notes that one listing shows that new products could arrive on the scene "as early as September 7" as it gears up for the important holiday buying season.
Roku hasn't announced its new fall product lineup and declined to comment on the report, but the debut of a new class of streamers and capabilities appear to be on the horizon as Roku looks to keep an edge on competitors that include the new app-friendly Apple TV, Chromecast adapter, Amazon Fire TV, and a batch of Android TV-powered devices.
According to Parks Associates, Roku was the top-selling streaming media player in 2015, accounting for 30% of units purchased.
The smarter way to stay on top of the multichannel video marketplace. Sign up below.