Release Date for ArrisDOCSIS 3.1 Modem a Moving Target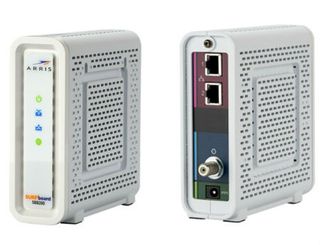 Don't set your watch by the anticipated release date of the SB8200, Arris's first DOCSIS 3.1 tagged for retail. It's been a moving target.
RELATED: Arris DOCSIS 3.1 Retail Modem to Sell for $199.99
Earlier this week, the Arris store cited an expected release date of Jan. 30, and this morning that date was changed to Feb. 10 (so, you know...keep that in mind as you consider whether to purchase a speedy D3.1 modem for that someone special in your life for Valentine's Day). At last check, a specific expected release date has been replaced with a message that the SB8200 is "available for pre-order only."
But the release date should not be far away, as the SB8200 has also shown up for pre-order on Amazon. The initial retail price on the SB8200 has held steady at $199.99.
Notably, the current Amazon listing notes that the SB8200 has been approved only by Cox Communications so far, adding that similar approvals from Comcast and Charter Communications and other MSOs are "pending."

RELATED: Mediacom Launches 1-Gig Across Iowa Footprint
As reported earlier, packaging for the SB8200 that appeared on the DSL Reports message board indicated that the brands for Xfinity (Comcast) and Cox would appear on the box, so it's plausible that Arris might just waiting for the green light from Comcast before it pulls the trigger.
Arris didn't offer a specific reason for the shifting anticipated release dates, but stressed that it means that such dates aren't carved in stone.
"As the term 'expected' indicates, these dates are relatively close estimations and subject to slight changes," Arris said." The launch of the SB8200 is coming soon, which is why you see it available for pre-order on Amazon. We are pleased to see such anticipation and excitement for its launch. With two gigabit internet ports, it will be THE retail modem delivering fast D3.1 speeds to the most connected devices."
After pushingback theoriginal expectedretail debut of the SB8200, Arris has held firm that it will become available in "early 2017."
The smarter way to stay on top of the multichannel video marketplace. Sign up below.