Pay TV Can Fend Off OTT, Financial Analysts Contend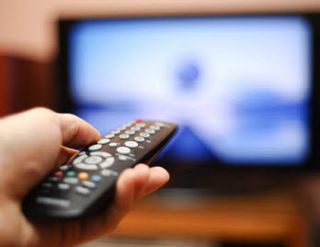 Two prominent media financial analysts, in separate presentations to two different groups, proclaimed their enthusiasm for broadcasting, cable and traditional media while acknowledging the growth of digital media in a revamped "revenue mix."

Both analysts said they believe the frenzy over digital delivery is slowing.

"Big advertisers are going back to traditional media because they recognize that their digital advertising is not working out," Marci Ryvicker, managing director and senior equity analyst at Wells Fargo Securities, said at a monthly luncheon of the Media Institute on April 3.

Later that day, Laura Martin of Needham & Co. said, "Digital has sullied its brands" by underperforming. In a presentation to the Women in Cable Telecommunications D.C. chapter, Martin cited the extension of traditional TV brands through TV Everywhere and direct-to-consumer services such as CBS All Access as models for "the resurgence of TV."

Both analysts envision a continuing wave of media mergers, although they offered few predictions about specific deals.

"Everybody's a buyer" in the volatile broadcasting sector, Ryvicker said. She acknowledged the regulatory caps on homes reached may affect short-term growth for the largest companies.

She was bullish on Sinclair because "scale is important."

"They've under-promised and over-delivered," Ryvicker said.

On other topics, Ryvicker cited the recent collaboration of Viacom, Time Warner (Turner) and Fox Networks Group to form "OpenAP," which will help advertisers target specific audiences. She characterized such moves as valuable.

Ryvicker also predicted that 2018 political advertising "will go up" thanks to the volatile campaign situation, and she expects that "cable news channels will continue to have big ratings through this administration."

She singled out Disney's performance on several levels and added that she thinks "NBC is trying to do what Disney did" in focusing on specific audience segments for growth.

Ryvicker described the impact of streaming video bundles as creating "a lot of nervousness and guessing" among investors. She expects that only three aggregators will survive on a broad scale, citing Hulu (largely because of its media ownership), Apple (even though it has no product yet) and Amazon.

In response to a question, she said that she doesn't expect Apple to buy Disney because it doesn't fit with Apple's agenda to "get a device into every home." But she said that it would be "more dangerous if Apple bought Netflix," which is so well established; she did not elaborate.

"We don't have enough data to know what any of this means," Ryvicker confessed.

Martin, senior analyst, Entertainment & Internet, at Needham & Co. and CEO of Capital Knowledge LLC, cited efforts by Google and Facebook to pivot into video delivery companies, but doubted that they have the ability to reach mass video audiences.

She said that many of the digital providers (not including Netflix) have one or two million customers compared to the 90 million pay TV users nationwide.

"The feel very 'niche-y' to me," Martin said.
She acknowledged that customers "want rebundling," and pointed to deals such as the one between Showtime and Netflix as a possible harbinger of future alliances.

Martin also emphasized the value of live viewing -- including sports and other content. She cited the ongoing "revenue mix shift" as advertising and subscriber fees are adapted to the evolving role of digital and mobile video consumption.

Summing up her outlook on cable, Ryvicker drew a knowing laugh from the Media Institute audience when she reminded it to "disengage the company and its stock."

"People hate Comcast but love Comcast stock," Ryvicker said.
Contributor Gary Arlen is known for his insights into the convergence of media, telecom, content and technology. Gary was founder/editor/publisher of Interactivity Report, TeleServices Report and other influential newsletters; he was the longtime "curmudgeon" columnist for Multichannel News as well as a regular contributor to AdMap, Washington Technology and Telecommunications Reports. He writes regularly about trends and media/marketing for the Consumer Technology Association's i3 magazine plus several blogs. Gary has taught media-focused courses on the adjunct faculties at George Mason University and American University and has guest-lectured at MIT, Harvard, UCLA, University of Southern California and Northwestern University and at countless media, marketing and technology industry events. As President of Arlen Communications LLC, he has provided analyses about the development of applications and services for entertainment, marketing and e-commerce.
The smarter way to stay on top of the multichannel video marketplace. Sign up below.
Thank you for signing up to Multichannel News. You will receive a verification email shortly.
There was a problem. Please refresh the page and try again.