Nest CEO To Employees: Company 'Not For Sale'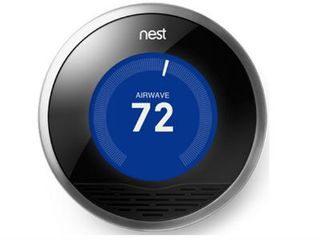 Nest employees are probably breathing a sigh of relief after reportedly receiving word from new CEO (and long-time cable industry vet) Marwan Fawaz that the Google-owned smart home unit is not on the block.
"My only agenda for Nest is to scale and grow with innovative products. Nest is not for sale, and scaling and innovation aren't mutually exclusive," Fawaz told Nest employees in a memo obtained by The Verge, which noted that an Alphabet source also told the online pub that "Nest is categorically not for sale."
So, there.
But it's easy to see why some might think that Fawaz's appointment could lead to a sale (I'd be lying if I said that thought didn't enter my head, too).
After all, Fawaz's big focus after taking the helm of Motorola Home in June 2012 was to find a buyer. And he succeeded -- Arris acquired Motorola Home from Google in 2013 for $2.35 billion, the high end of the expected range.
Per the memo obtained by The Verge, Fawaz also noted that there's no change in Nest's strategy and direction, as the plan is to focus on the product roadmap, which included a reference to a new product that was redacted from the copy shared with The Verge.
So, what is Fawaz's plan? Nest turned down our first request to speak to him, telling us he's unavailable for the time being, so we'll have to keep at it.
In the meantime, I'm not surprised that, unlike the situation at Motorola Home, Fawaz is not joining Nest to sell it off. Google paid handsomely for Nest and the smart home and larger Internet of Things are all part of the plan. Plus, Nest has lots of brand equity.
Though retail will probably remain part of Nest's focus, Fawaz's value to the company also includes his deep ties into the cable MSOs and other types of service providers, including many that have smart home products and direct relationships with millions of customers that Nest, as a partner, could benefit from. Those deals could perhaps offer the path with least resistance to the kind of growth and scale that Nest desires.
And Nest has already started down that path. Nest's Learning Thermostat now works with Xfinity Home, Comcast's smart home platform, as well as with Icontrol's "PEQ" retail product also works with Nest's smart thermostat. Icontrol also works with Bright House Networks, Time Warner Cable (now part of Charter Communications) and Cox Communications, but has not yet detailed if its Nest integration will be extended to the platform in use by those service provider partners.
Additionally, Sage, the DIY retail smart home/security service from EchoStar Technologies (the technology-focused corporate cousin of Dish Network), currently supports Nest products, including security cameras, smoke and carbon monoxide alarms and the Learning Thermostat. Sage remains a retail play, but I also won't be surprised if it also becomes a platform that will eventually be integrated with and sold by Dish.
The smarter way to stay on top of the multichannel video marketplace. Sign up below.
Thank you for signing up to Multichannel News. You will receive a verification email shortly.
There was a problem. Please refresh the page and try again.