MPAA's Entry into Program Guide Biz Is an Anti-Piracy Move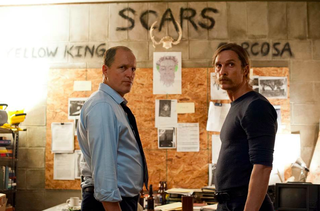 WhereToWatch.com, a program-listing website run by the Motion Picture Association of America, re-debuted this week.  Beyond its ostensible purpose of helping viewers find out where they can see movies and TV shows, the service is intended to steer customers to paid locations, including cable networks and online video sources.  MPAA believes that making it easier to find "legitimate" content sources will help battle the piracy scourge.
This week's listings include programs such as HBO GO's Criminal Justice, True Detective, Girls and The Leftovers, Starz' Power, Disney Channel's Girl Meets World, NBC's Running Wild with Bear Grylls and Fox's Cosmos broadcast TV series. NBC's Tonight Show with Jimmy Fallon is also on the roster.  MPAA said that the program line-up "will continue to grow as we add availabilities to the site."
WTW leads viewers to locations where they can purchase or stream movies and TV shows, such as Amazon, iTunes, Netflix, Hulu, Crackle and Flixster.  It also points them to cable-related sources such as Bravo Now, CNBC Full Episodes, E! Now, Esquire TV Now, Oxygen Now, Sprout Now, SyFy Now, ABC, ABC Family, Disney Movies Anywhere and Sundance Now.  Most of those streaming offshoots of cable networks are subsidiaries of MPAA member studios, such as Time-Warner, Comcast's NBCUniversal and Disney.
WhereToWatch.com  replaces a similar MPAA service WhereToWatch.org, which debuted last year.
The site does not offer full TV listings, but there is a "Set TV Alert" function , powered by GoWatchIt,  which allows viewers to request notification when a show or movie will appear on a TV channel. The WTW site also includes trailers and links to behind-the-scene features. 
In launching WTW, MPAA cited a recent KPMG study that found 94% of the biggest theatrical hit titles are available to watch legally online. 
The smarter way to stay on top of the multichannel video marketplace. Sign up below.
Thank you for signing up to Multichannel News. You will receive a verification email shortly.
There was a problem. Please refresh the page and try again.