More Hints HBO, Showtime Are Moving Closer to Direct Streaming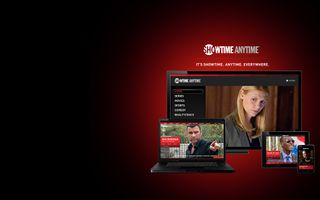 Sometimes just a few words paint an immense picture. At this week's Goldman Sachs "Communacopia" conference, both Jeff Bewkes of Time Warner and Les Moonves of CBS uttered a total of four words that can be interpreted as the prelude toward direct-to-viewer service by the premium networks in each mogul's empire, HBO and Showtime respectively.

Bewkes used the words "up until now" and Moonves said "absolutely" in discussing their considerations for selling premium channels content directly as a streaming video service. Such streams would presumably offer an alternative to pay TV channels within a cable or satellite TV subscription. Neither CEO cited details or timetables, but their terse acknowledgements suggest that they are accelerating their consideration of streaming plans.
To be fair, Bewkes and Moonves, like all other top media executives, must be evaluating alternative distribution options all the time. Their separate, coincidental references at the high-profile Goldman Sachs annual event can be seen as simple acknowledgement of their duties to examine and revise their businesses in the context of shifting market situations - in this case, the migration to streamed, on-demand entertainment.
Yet their sparse words resonate with media interests who are pushing for cable-trimming options.  Clearly, HBO and Showtime are in no position now to reveal publicly any plans, which might include separating each network's original productions from the full slate of movies and programs that could be available in a streamed service. The rights issues alone will take years of negotiations.
In full context, Bewkes said "the broadband-only opportunity up until now wasn't [viable.]"  Moonves rhetorically asked if he'd consider streaming Showtime; his "Absolutely" response was an implied "yes" within "I don't know when the timing is right. It's very exciting."  Moonves also discussed the prospect of streaming "a Showtime channel in the future ... all over the world." 
Bewkes devoted more of his Communicopia remarks to doubling the original content carried on Time Warner's Turner channels, which would also create an inventory of new shows for future broadband streams. He did riff about the opportunities for expanding HBO Go, the current "TV Everywhere" service that authenticated subscribers can stream to their digital devices.  Observers at the conference perceived that Bewkes' attitude toward direct-to-viewer services was more cordial than in his remarks at last year's event.
While the few words with their vague signals of streaming intent are a long way from actual implementation, the very recognition of the opportunity marks an important benchmark in producers/programmers/distributors' migration toward direct streaming.  The impact on affiliates is a topic worthy of many, many more words.
Inevitably, barrels of words will be forthcoming about these options.  But no one know exactly when.
 =========================
Media analyst Gary Arlen recalls an industry conference a few years ago at which he predicted that HBO would stream its content directly to broadband viewers, and a top HBO executive on the panel responded, "Never." GArlen@arlencom.com
Weekly digest of streaming and OTT industry news
Thank you for signing up to Multichannel News. You will receive a verification email shortly.
There was a problem. Please refresh the page and try again.