Moody's: 5G Could Cut Into Cable's Broadband Pricing Power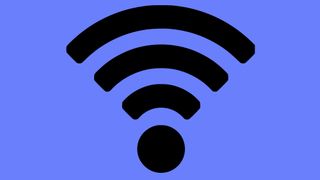 Moody's Investor Service estimated that 5G wireless service, if adopted as widely as most pundits expect, could put a big dent in cable's broadband's subscriber base, resulting in diminished pricing power.
Moody's used Charter Communications as an example for its report, but it may have just as well used any major cable operator. And while most of those operators have already launched successful -- if money-losing for the moment -- wireless services, it may not be enough to stem the 5G tide.
Most of the major wireless carriers have announced plans to offer 5G services, all in various stages of completion. But if the technology lives up to the hype -- promising improved speed, capacity, and reliability -- and becomes a viable alternative to wireline broadband, Moody's fears that cable operators will have to respond.
"If 5G becomes a viable substitute for wireline internet, by delivering the right combination of these features and becomes accessible at a motivational price point, Charter's base of wireline internet primary service units (PSU's) could be at risk if consumers view wireline internet and wireless broadband as overlapping services, eliminating wireline internet to consolidate their broadband spend," Moody 's wrote. "If this happens, we expect Charter (and other cable operators) to lower prices to retain customers, on what is currently very high-margin wireline internet services."
Charter's wireline broadband customer base is about 1.5 times larger than that of video customers, according to Moody's, and represents the biggest growth area in the business. While wireless service could be an effective hedge, it too could come under pricing pressure if 5G takes hold.
Related: Dish to Become Fourth National Wireless Carrier
Moody's noted that Charter could participate in Verizon's 5G product through its MVNO agreement, but "steady-state wireless services could pressure margins." Charter is moving toward offering 10Gbps wireline speeds in the future, which Moody's added could take up some of the slack.
But mobile services have high costs which press on margins -- Moody's estimated that MVNO agreements like the one Charter has with Verizon, usually produce cash flow margins of between 15% and 20%, substantially lower than 30% consolidated margins it says Charter now enjoys.
The solution may lie in renegotiating a better MVNO agreement -- which MoffettNathanson principal and senior analyst Craig Moffett advocated months ago -- or strike another deal with T-Mobile/Sprint, if that mega-merger materializes.
Many analysts have pointed to Altice USA's MVNO deal with Sprint as a model. According to that deal, Sprint is allowed to build small cells on Altice's network. Sprint pays nothing to Altice — other than construction costs — and in turn the cable company gets to ride on those small cells for free.
The result has been Altice USA's ability to price the service at $20 per month for existing customers (less than half what Comcast and Charter charge) and claims that the service will be profitable in 12 months. Comcast, which launched XFinity Mobile in 2017 and Charter, which launched Spectrum Mobile in 2018, have yet to turn a profit on the service.
"To the extent Charter can improve the economics of its MVNO, with better pricing or taking more ownership and control over the network infrastructure, profitability could improve which will drive incremental EBITDA at scale," Moody's wrote.
Moody's added that Charter also could buy and deploy wireless infrastructure assets -- it already has said it plans to use its WiFi network in conjunction with additional unlicensed or licensed spectrum to better performance and expand capacity.
Charter has approximately 250 million WiFi hotspots in the U.S., according to Moody's, but also is part of the CableWifi consortium -- with Comcast, Cox, and Altice USA -- which provides access to nearly 500 million hotspots. Charter also has experimental wireless licenses it is using to test next-generation mobile services around the country," Moody's said.
Redoing its MVNO relationship so that it owns more of the network would pay off for Charter and other cable operators. Moody's pointed to Verizon -- which has facilities-based cash flow margins near 39% -- and Canadian companies like Bell Canada, Rogers Communications, TELUS, Shaw Communications and Quebecor Media, which have wireless margins near or above 40%.
While not ideal comparisons to Charter -- they have different geographies, demographics and markets -- "they do provide another relevant data point to consider the directional potential," Moody's said.
Thank you for signing up to Multichannel News. You will receive a verification email shortly.
There was a problem. Please refresh the page and try again.