Moffett: Cable Needs a Better MVNO Deal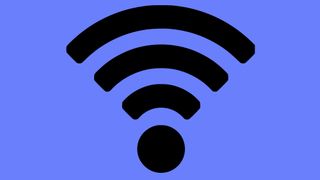 Seven years after Comcast and Charter ushered in the new era of cable wireless service with their landmark mobile virtual network operator (MVNO) agreement with Verizon, MoffettNathanson principal and senior analyst Craig Moffett believes that it is time for the cable industry to forge a better deal.
Comcast and Charter's current MVNO, part of the cable operators' $3.9 billion sale of wireless spectrum to Verizon in 2012, has allowed both operators to offer wireless service to its customers — Xfinity Mobile and Spectrum Mobile — and has been moderately successful. But while Comcast has about 1.2 million Xfinity Mobile lines since launching the service in 2017 and Spectrum Mobile, which Charter launched in September 2018, had about 134,000 users in Q4, neither service makes money, according to Moffett. Part of the reason is the inherent nature of MVNO agreements.
Related: Comcast Loses Over $1 Billion on Xfnity Mobile in First 2 Years
In a blog post, Moffett estimated if Comcast is charging customers $45 per month for unlimited wireless service and paying about $5 per Gigabit per month to Verizon, data costs alone for the operator would be $40 per month on very conservative usage of 8 GB per month. Add another $5 per month for voice, and unlimited customers are a losing proposition even before SG&A, customer service and acquisition costs are factored in, the analyst added. And as for claims that cable wireless is an effective churn reducer, Moffett calls those arguments "really just tie-breakers."
After going through several different alternative scenarios for operators, including buying a wireless carrier (not regulatorily feasible), or building their own wireless network (not financially feasible), Moffett settled on what he thinks could be a win-win for both sides — take a truly collaborative approach to wireless.
The industry already has an example to build from — Altice USA's mobile virtual network operator (MVNO) deal with Sprint. Altice is expected to launch its wireless service later this year, but according to Moffett, its economics are better than Verizon-Comcast-Charter because under Altice's deal Sprint is allowed to build small cells on Altice's network. Sprint pays nothing to Altice — other than construction costs — and in turn the cable company gets to ride on those small cells for free. The more cells there are, the lower the cost of the MVNO. According to Moffett, Sprint has already deployed about 19,000 small cells on Altice's network in the greater New York area under the agreement.
Related: Altice Eyes CBRS Small Cell Strategy
"It's a rather elegant solution," Moffett wrote. "Sprint gets a huge cost and time-to-market advantage versus Verizon, AT&T, and, if the deal is rejected, T-Mobile. And Altice USA gets an MVNO agreement which gets cheaper and cheaper over time as more and more traffic is carried by their joint small cells."
Moffett added that Altice has indicated the arrangement would continue if Sprint's planned merger with T-Mobile is approved.
"One can immediately see how the relationship gets deeper and deeper over time, as Sprint's and Altice's networks get more and more intertwined," he wrote. "Either party exiting the relationship becomes almost unthinkable after enough small cells have been jointly built."
While the size of Altice's New York footprint -- about 4% of the households in the U.S. -- might limit the appeal of the Sprint agreement with larger operators, Moffett believes it could work on a national scale too.
To Moffett, an Altice/Sprint-like deal that encourages the buildout of small cells would be a more cost-effective path toward 5G, and that cost advantage would grow over time. What's more, with a new MVNO deal, Comcast and Charter could make money on wireless because the costs would drop as the density of the cells increased, and the quality of service to customers would improve.
"They would have 'solved' the wireless question without the multi-tens-of-billions of dollar outlays that would come with either an unwieldy and risky acquisition or, worse, a de novo buildout," Moffett wrote. "And Verizon would benefit from that, too, since any customer Comcast and Charter acquired would be a Verizon wholesale subscriber."
There would be obvious hurdles to clear — mainly overcoming fears that either would use the new arrangement to cannibalize the others' businesses. But Moffett believes the parties will ultimately come to the realization that they are better off together than apart.
He pointed to when the SpectrumCo consortium first considered selling its wireless licenses to Verizon in 2011.
"What started as a simple spectrum sale ended with a strategic alliance that didn't just create the cable MVNO we know today, it also envisioned a future where Verizon would resell cable broadband across their footprint (astonishingly, even in markets where Verizon was selling FiOS service)," Moffett wrote. "The latter initiative never fully materialized for a variety of reasons. But the companies, even then, evidenced a clear understanding that they would be better off together than apart. Perhaps they weren't wrong … they were only early."
The smarter way to stay on top of the multichannel video marketplace. Sign up below.