ISPs May Limit Options in Streaming Battle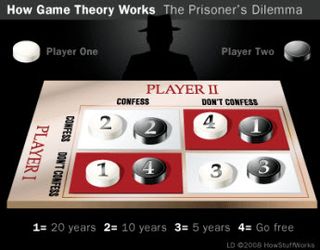 Internet service providers such as Comcast, AT&T and Verizon are setting the stage for a battle among streaming content providers such as Netflix and Amazon that will impact the ISPs' own future revenue and could generate more regulatory scrutiny, according to an economic analysis from University of Florida academics.
Their new study "Should Online Content Providers be Allowed to Subsidize Content?" finds that controls -- such as the throttling that Netflix acknowledged last week -- could create "a digital marketplace with fewer consumer options," which in turn could trigger future regulatory review.
For their analysis, the Florida researchers developed a game theory model where major content providers may be forced into a bidding war, which the scholars concluded could lead to a monopolistic digital content landscape and test the limits of net-neutrality laws. They cited the newly implemented "zero-rating" data subsidization plans, where consumers can stream digital content from selected content providers for free. Content providers pay for consumers' data usage fees in hopes of attracting new customers.
The ISPs' profit is always maximized when content providers are subsidizing data usage fees, according to the researchers' modeling.
"In effect, the content providers are in a classic 'Prisoner's Dilemma,'" according to one of the study's authors, Subhajyoti Bandyopadhyay, an associate professor at the University of Florida's Warrington College of Business. Competing content providers can afford to pay, but would prefer not to pay.
"But [they] know that if they don't pay," another content supplier will pay "and drive them out of the market. So the ISP, which knows all this before the game starts, decides on a pricing strategy that forces both of them to pay," said Bandyopadhyay.
The report also cites the consumer and regulatory dilemmas triggered by the situation in which some content appears to be free and other content is not. Bandyopadhyay noted that the Federal Communications Commission is monitoring content subsidy practices to see if they violate net-neutrality laws, which mandate that every packet of information that traverses the internet be treated equally.
"Here, they are technically being treated equally — no packet is prioritized over any other," he explained.
But according to the economic model that Bandyopadhyay and his two colleagues created, a powerful content provider under certain market conditions could drive out other content suppliers, leaving fewer options for consumers. With one dominant content provider controlling the market, it would be virtually impossible for new entrants to gain a foothold, Bandyopadhyay said.
"With digital content, it's a self-perpetuating cycle, where the stronger content provider becomes even stronger over time," he added. "So, in the long term, from a content diversity point of view, such arrangements make less sense."
He cited the value of encouraging innovative streaming ventures, but added, "You don't want them to use their market power to preclude future competition."
Bandyopadhyay said he hopes the FCC will consider the new research during its continuing review of net-neutrality policy. His previous research was cited in the early Open Internet reviews.
"The difficulty in such situations is, who knows what may happen in the future?" Bandyopadhyay said. "Content might be disseminated in a very different way, and there might be different kinds of ISP competition in the future. So you cannot regulate future innovation based on what exists currently."
The smarter way to stay on top of the multichannel video marketplace. Sign up below.
Contributor Gary Arlen is known for his insights into the convergence of media, telecom, content and technology. Gary was founder/editor/publisher of Interactivity Report, TeleServices Report and other influential newsletters; he was the longtime "curmudgeon" columnist for Multichannel News as well as a regular contributor to AdMap, Washington Technology and Telecommunications Reports. He writes regularly about trends and media/marketing for the Consumer Technology Association's i3 magazine plus several blogs. Gary has taught media-focused courses on the adjunct faculties at George Mason University and American University and has guest-lectured at MIT, Harvard, UCLA, University of Southern California and Northwestern University and at countless media, marketing and technology industry events. As President of Arlen Communications LLC, he has provided analyses about the development of applications and services for entertainment, marketing and e-commerce.