As IoT Forecasts Proliferate, Cable Is Invisible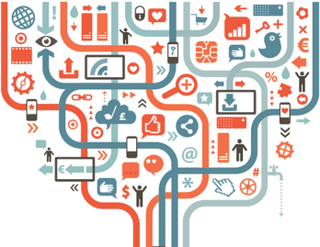 The constantly percolating promises for the Internet of Things heated up this month as several forecasts envisioned accelerating IoT momentum.
The new spate of predictions leapfrogged the promises described here. Now numbers such as $1.7 trillion or $3 trillion are the revenue targets (depending on who you believe), and 27 billion or 50 billion devices will be in use (again chose your preferred prognosticator).
Related:The IoT Customers Are Coming. Are You Ready?
Beyond the predictable inconsistent hype, though, is a fundamental recognition that processes are moving quickly now to develop applications and distribution systems for IoT ecosystems. There's plenty of talk about wireless facilities, including broadband in the IoT outlooks, but "cable" is missing from the prognosticators' papers.
Not that existing telecom carriers are absent from the IoT predictions. Indeed, this month's spate of forecasts -- from groups including Gartner, International Data Corp. (IDC), Machina Research, ABI Research, Cisco and others -- repeatedly emphasized the importance of very short-range IoT connections, similar to the ones that cable companies' "smart home" services are beginning to offer.
Many of the IoT forecasts also concentrate on the role of "smart cities," an opportunity in which cable's core infrastructure becomes a factor.
A McKinsey research report expects that hundreds of "smart cities" worldwide by 2025 will generate 60% of global GDP. Building systems for that capacity is clearly part of the IoT equation -- especially with corporate users expected to be the primary engine for IoT initially.
That's another opportunity for integrated cable infrastructure. (Separately, several policy development - such as the FCC's ongoing Business Data Servicesrulemaking also raise smart cities issues. In addition, groups such as the Broadband Internet Technical Advisory Group (BITAG) are examining the technical aspects of IoT security and privacy.
With the onslaught of new IoT forecasts, it's easy to get lost in the deluge of data. A sage analysis in the IEEE Spectrumrecently pointed out that many of the IoT forecasts are based "on the demand for devices that have largely not yet been invented or commercialized."
Therein lies the challenge for cable and other infrastructure providers who are trying to foresee the facilities need to reach those unknown (unknowable) devices.
Nonetheless, the enthusiasm of this month's forecasts recognizes the quickening pace of IoT creativity. For example, IDC issued several reports in the past fortnight, including its "2016 Mid-Year Review of IoT"and its globalsurvey "International Initiatives in IoT."IDC characterized IoT as "one of the hottest technology trends across a multitude of industries."
IDC's forecasts envision a nearly 10-fold growth in IoT "actionable data" delivery between 2020 and 2025, resulting in a global annual 180 Zettabytes (that is 180 trillion gigabytes) of data created nine years from now (up from 10 Zettabytes last year).
Machina Research brings a much more conservative perspective, but still foresees a $3 trillion revenue opportunity from IoT by 2025. It expects that IoT will generate only 2 Zettabytes of data, mostly from consumer electronics devices. It envisions that many of the connections will be handled by Low Power Wide Area (LPWA) connections, such as LoRa (a low-power, long-range wireless protocol), Sigfox (a proprietary IoT format developed by a French firm), and LTE-NB1 (a Narrow Band wireless technology optimized for IoT).
The ABI Research study looked at the role of IoT in the emerging market for machine learning technologies for data analytics. It forecasts nearly $20 billion in revenue in 2021 "as Machine-Learning-as-a-Service (MLaaS) models take off."
To put the recent IoT hype into further perspective: They emerged just as Cisco and Intel announced massive layoffs in their traditional businesses to focus on IoT. Cisco said early this month that it would shed 5,500 staff as it "refocuses" on IoT, security, next-generation data centers and cloud" services. Intel's announcement at last week's Intel Developers Forum that it would concentrate on IoT and virtual reality followed its decision in April to lay off 12,000 employees, most of them involved with Intel's historic (but slowing) personal computer activities.
Collectively, this month's reports about IoT opportunities should fuel attention to the role that broadband operators -- with their forays into wireless micro-local delivery -- will play in the new IoT category that is both over-hyped and under-hyped simultaneously.
The smarter way to stay on top of the multichannel video marketplace. Sign up below.
Contributor Gary Arlen is known for his insights into the convergence of media, telecom, content and technology. Gary was founder/editor/publisher of Interactivity Report, TeleServices Report and other influential newsletters; he was the longtime "curmudgeon" columnist for Multichannel News as well as a regular contributor to AdMap, Washington Technology and Telecommunications Reports. He writes regularly about trends and media/marketing for the Consumer Technology Association's i3 magazine plus several blogs. Gary has taught media-focused courses on the adjunct faculties at George Mason University and American University and has guest-lectured at MIT, Harvard, UCLA, University of Southern California and Northwestern University and at countless media, marketing and technology industry events. As President of Arlen Communications LLC, he has provided analyses about the development of applications and services for entertainment, marketing and e-commerce.