Internet of Things Caucus Readies House Hearings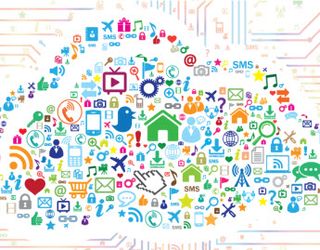 The House "Internet of Things Caucus" plans to hold its "first official event" late this month, inviting entrepreneurs and executives from "established industries" to explain "the opportunities and challenges presented by the IoT" to members of Congress and their staffs. 
Its scheduling is coincidental but impeccable, coming on the heels of last week's unveiling of the "AllJoyn Device System Bridge" (DSB), which will facilitate communication across existing incompatible networks. This latest software from the AllSeen Alliance, a cross-industry collaboration to advance the Internet of Everything (IoE), continues the cascade of IoT (or IoE) products that are integral to cable and other communications providers' visions for connectivity. (CableLabs, AT&T, Cisco, Qualcomm and Microsoft are among the dozens of alliance members.)
This month's timing, which puts an IoT technology milestone four weeks ahead of policymakers' examination of the topic, typifies the disconnect between tech and law. Arguably, lawmakers should base their examinations on industry developments. Yet in such a fast-moving category as IoT, the lethargic new IoT Caucus will have a lot of catching up to do.
The caucus was created early this year by 13 House members, including  Rep. Suzan DelBene (D-Wash.), a  former Microsoft marketing executive, and Rep. Darrell Issa (R-Calif.),  a former electronics mogul and chairman of the Subcommittee on Intellectual Property, Courts and the Internet.
"It's important that our laws keep up with technology," DelBene said at the time the caucus was established. Issa said, "It's critical that lawmakers remain educated about the fast paced evolution of the IoT."
Of course, the velocity of technical development assures that policy is never ready for the speed of innovation. And in a complex field such as IoT, the challenge is magnified. Last week's Politico report about IoT governance listed initiatives at more than a dozen federal agencies that are examining IoT development. The comprehensive article focused on the Federal Trade Commission and its role as "the government's de facto police force for dubious business practices related to the Internet of Things."  It also acknowledged nascent IoT activities at the National Telecommunications and Information Administration, the Food & Drug Administration, the National Highway Traffic Safety Administration, the Environmental Protection Agency and the Energy Department, among others, with much of the focus on privacy. (Ironically, the Politico article never mentions the Federal Communications Commission, which has IoT on its agenda, such as in the upcoming spectrum auction proceeding.)
All these efforts seem totally lacking of inter-agency cooperation, and the report repeatedly emphasizes that the IoT concept is largely unknown to most key policy-makers. That's hardly surprising at this relatively early IoT phase, yet the speed of introductions augurs potential barriers if diverse policy-makers begin to retrofit rules without coordination or consideration of the integrated IoT landscape.
A congressional staffer who is putting together the upcoming House IoT Caucus meeting told me that the objective is to encompass "a broad range of verticals such as health, transportation, home [and] workplace" in the process.  
Understanding, let along herding, the proliferating federal agencies's IoT activities will pose a significant challenge to policy makers who seek any kind of coordinated effort. Meanwhile, the near-daily pronouncements about IoT products and services fans expectations for the growth of this connectivity opportunity. Cisco expects the number of global IoT-connected devices to hit 50 billion by the year 2020. Gartner's research predicts "only" 26 billion devices.
Whatever the number, it'll be big.  And currently there aren't even technical standards for connectivity (although the AllJoyn effort presents one concept for creating such a standard). 
Inevitably, the competitive technologies will continue to outpace legislators' ability to oversee the IoT incubation and rollout.
In keeping with its lethargic process, the House IoT Caucus has not yet set the date or participant roster for its upcoming first "event." A staff spokesman said Issa and DelBene have already "met with a broad range of stakeholders," including government regulators and industry executives.
Hence, as with much policymaking, the real IoT challenge is whether Congress's actions can abide by another scientific principle -- in this case, a health-related invective: "Do no harm."
Gary Arlen examines tech/media/policy issues at Arlen Communications LLC.
Weekly digest of streaming and OTT industry news
Thank you for signing up to Multichannel News. You will receive a verification email shortly.
There was a problem. Please refresh the page and try again.