Hulu Has 450K Live TV Subs, YouTube TV Notches 300K: Report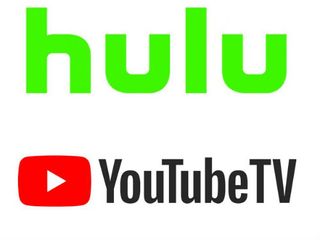 Two OTT TV services launches last year -- YouTube TV and one from Hulu – have combined to sign up about 750,000 subscribers, according to CNBC.
CNBC, citing people familiar with the situation, said Hulu has signed up about 450,000 live TV subs since launching its pay TV service last May, while YouTube TV, launched initially in a handful of markets last April (and has been expanding its market reach ever since), has managed to sign up just over 300,000.
RELATED: YouTube TV Tunes in 35 More Markets
Hulu and YouTube TV have not announced sub numbers for their respective pay TV offerings and have been asked for comment on the report. Hulu announced earlier this month that it ended 2017 with more than 17 million total subscribers, a number that includes those who subscribe to its SVOD service as well as its newer live TV offering.
Both of those OTT TV services trail Sling TV and DirecTV Now. Sling TV had about 1.68 million subs, according to a recent estimate from Leichtman Research Group, and DirecTV Now has more than 1 million. fuboTV, the sports-oriented virtual MVPD, announced last fall that I had crossed the 100,000 subscriber mark.
Philo, the company behind a new entertainment-focused OTT TV service, and Sony PlayStation Vue, have not revealed subscriber figures. Additionally, CenturyLink has yet to announce sub numbers for CenturyLink Stream, a nationally-available OTT TV service that launched in beta form last June.
RELATED: Philo Unleashes Entertainment-Focused OTT TV Service
MoffettNathanson's Craig Moffett estimated earlier that virtual MVPDs would end 2017 with a collective 4 million subscribers as cord-cutting continues to make an impact on the pay TV market.
RELATED: Decline of Traditional Pay TV Accelerates in Q3
Expect some refinement around some of these OTT TV subscriber figures in the coming weeks as AT&T (the company behind DirecTV Now) and Dish Network (Sling TV) post their Q4 2017 results.


Thank you for signing up to Multichannel News. You will receive a verification email shortly.
There was a problem. Please refresh the page and try again.