Google Stops Selling the Nexus Player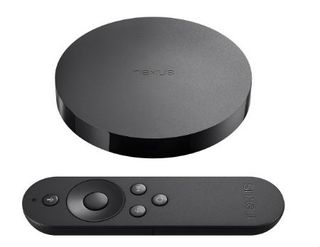 If you had plans to buy the Google Nexus Player, the first device to run on Android TV, your options are growing increasingly limited.
As reported by Droid Life and other media outlets, Google has stopped direct sales of the Asus-made Nexus Player via the Google Store.
"Nexus Player is still available on some retail sites," a Google spokesperson said in a statement. "Android TV continues to be a living room favorite as one of the best smart TV experiences. We are pleased with the success and have seen millions of activations so far."
Support for Nexus Players will continue, as Google recently released the Android N Developer Preview for it and is finalizing the Android N release for the Nexus Player.
And Google continues to expand the reach of Android TV, thanks to integrations with connected TVs from companies such as Sony, Sharp and Philips, as well as the 4K-capable Nvidia Shield gaming console/streamer. Prior to Google I/O last week, Xiaomi showed off an Android TV device with support for 4K and High Dynamic Range (HDR) called the Mi Box.
Google introduced the Nexus Player in October 2014, a platform that received some mixed reviews as it entered the market.
During the Nexus Player's earlier days, Sling TV promoted it as part of a bundle for customers who prepaid for three months of service (that promo ended in December 2015). Time Warner Cable (now part of Charter Communications) offered free Nexus Players to a small group of customers after Rovi stopped selling the IP-connected Fan TV box.
While Android TV remains a key part of Google's living room strategy, it's also been focused on integration of Google Cast, the technology that powers the popular Chromecast streaming adapter. Last week, Google announced it will bake in that capability in TVs coming from Toshiba, Philips, Magnavox, Westinghouse and Polaroid.
Weekly digest of streaming and OTT industry news
Thank you for signing up to Multichannel News. You will receive a verification email shortly.
There was a problem. Please refresh the page and try again.