Google Accelerates Introduction of Creative Tools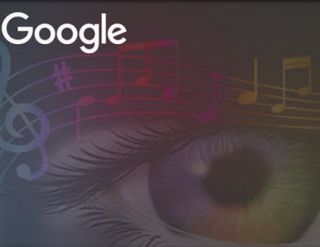 Google's efforts to build high-speed services to distribute Internet data may terrify or bemuse operators, depending on their competitive situation and Google's frequent tactical shifts.
But Google's "Magenta" artificial intelligence plan, due to be unveiled on June 1, could trigger pervasive repercussions throughout the creative and production sector, although its full implementation is likely years away.
Google teased its visions in late May at the "Moogfest" in North Carolina, where Google researchers disclosed that the open source Magenta venture will draw on the experiences of Google DeepDream and TensorFlow initiatives. Those recent projects are using "deep learning" tools, including artificial intelligence, to delve into creative processes; they are expected to generate new algorithms for information and entertainment -- output that could supplement or replace current creative production functions -- from newsgathering to entertainment to who-knows-what?
At Moogfest, Google's Douglas Eck, a researcher on the Magenta project, a unit within the Google Brain group, said that the new team -- which he expects to include outside academics and possibly industry experts -- will examine the ability of machines plus software to create music, then move on to video and other visual arts.
Potentially, Magenta could go far beyond CGI animation. Eventually, it could become a production approach with a built-in measurement feature to gauge listener and viewer response to the machine-made content.
Details and resources about Magenta will be posted on Google's Githubsite for software developers, starting this week.
Although creative purists may scoff at scripts or performances conceived and produced by a computer, the eventual economics may prove worthy to future fragmented audiences. Fundamentally, the venture will encompass aesthetic challenges about the quality of machine-made content as well as the technical ability to write material and generate images -- what may become an ultimate Turing Test (is the machine-made content indistinguishable from that made by a human?).
Even the Google team acknowledges that there will be human oversight of the machine-generated content -- at last for a while.
Google is building Magenta research based on lessons from its TensorFlow project, an open-source AI platform launched late last year. TensorFlow is based on deep learning, in which software seeks to emulate the way that human brain cells communicate with each other. In addition, Google DeepDream research has asked computers to generate examples of music and content based on their deep learning of examples by human artists. Eck characterized the experience as "completely... astonishing improvements in the state of the art" of deep learning.
Magenta is intended to extend that creativity into completely original content -- basically to teach technological systems the principles of creativity and then allow the software to go off on its own.
Robotic? Yes.
A threat to wretched scriveners and cinematographers? Probably.
Soon? To be determined.
Contributor Gary Arlen is known for his insights into the convergence of media, telecom, content and technology. Gary was founder/editor/publisher of Interactivity Report, TeleServices Report and other influential newsletters; he was the longtime "curmudgeon" columnist for Multichannel News as well as a regular contributor to AdMap, Washington Technology and Telecommunications Reports. He writes regularly about trends and media/marketing for the Consumer Technology Association's i3 magazine plus several blogs. Gary has taught media-focused courses on the adjunct faculties at George Mason University and American University and has guest-lectured at MIT, Harvard, UCLA, University of Southern California and Northwestern University and at countless media, marketing and technology industry events. As President of Arlen Communications LLC, he has provided analyses about the development of applications and services for entertainment, marketing and e-commerce.
The smarter way to stay on top of the multichannel video marketplace. Sign up below.
Thank you for signing up to Multichannel News. You will receive a verification email shortly.
There was a problem. Please refresh the page and try again.