Glassbreakers at the Digital Ceiling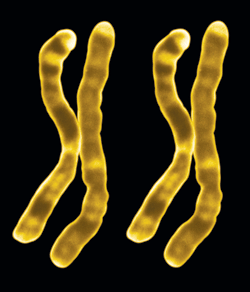 Newsweek's current coverstory "What Silicon Valley Thinks of Women" reaffirms the chasm of high tech's gender scandal.
The most positive part of the article involves the lengthy insights from two entrepreneurs who foundedGlassbreakers, a peer-mentoring community for profession women. My bias is that one of the founders is the daughter of long-time colleagues; the parents themselves have been digital pioneers working in and around the media, technology and education sectors for more than three decades. The profile never mentions platitudes about "you can do anything a guy can do" when it comes to technology.
That's a given.
The Newsweek report about high-tech sexism, while not breaking new ground, is timely in the context of two media/telecom conference in Washington during the past week. At both the Multicultural Media Telecommunications and Internet Council's (MMTC)program and the State of the Net (SOTN) annual idea-fest, gender issues were front and center, along with other diversity discussions.
It's always a good time to recognize the value of developing talent from all backgrounds. That perception is clearly lost in many tech enterprises, as Newsweek's recitations about frat-boy sexism in Silicon Valley reinforces.
Cable has substantially skirted (sorry) the issue - especially on the programming side - thanks to an anomaly of 1980s corporate culture. As cable was entering its growth-burst/mainstream era, it sought to recruit seasoned executives from adjacent industries such as broadcasting and telephone companies. Even in the midst of the Bell System break-up, many telco lifers wouldn't jump; broadcaster gents didn't see a reason to abandon their "license-to-print-money" sinecure at networks or stations. As a result, many women (not just Kay Koplovitz) plunged into cable and subsequently nurtured other female executives. Yes, as many friends point out, they did it by entrepreneuring or by settling for 70% wages.
One "star" who appeared on both the MMTC and SOTN agendas was Kimberly Bryant, founder ofBlack Girls Code, a four-year-old national non-profit organization dedicated to teaching girls ages 7-17 about computer programming and digital technology. Bryant showed by example the great pool of talent that can be developed for tech jobs at all levels.
(Tangentially but very pertinently: this week has seen a bubbling of interest for an in-production documentary about Grace Hopper, the computer scientist who led many federal computer breakthroughs."Born with Curiosity" is being crowd-funded on Indiegogo; let's hope that a visionary cable network picks it up and promotes it as a further reminder that women can do tech very, very well.)
At MMTC's Sixth Annual Broadband and Social Justice Summit, many of the discussions moved beyond the traditional issues of African-American/Hispanic/Asian roles in broadcasting and broadband ownership and operations. The substantial number of successful female executives (albeit more in marketing, management and operations than in technology) underscored the gender issue, although many of the women testified to the challenges they faced in building their careers.
At the SOTN annual conference, run by the Internet Education Foundation, all of the morning keynoters were female - partially a fluke because the only male (a Congressman) scheduled for the program was snowed out that morning. In this case, the speakers - a congresswoman and federal agency leaders (including the FCC's Jessica Rosenworcel and FTC chairwoman Edith Ramirez) - primarily brought their political credentials; but clearly all of the women have extensive geek savvy. Megan Smith, the country's Chief Technology Officer, showed off both her technology and policy credentials as well as vision.
As media and telecom industries rely on greater technology - and as the cable business increases its relationships with Silicon Valley - it's a good time to reaffirm and assert the value of all skilled talent. It's a message that the cable industry can convey to the high-flying frat boys who think they call all the Internet-era shots. And it's worth remembering within the diversifying cable business itself.
Skills can be nurtured and hired, whether or not a Y chromosomes is involved.
Gary Arlen follows media/telecom and technology policy at Arlen Communications.
The smarter way to stay on top of the multichannel video marketplace. Sign up below.
Contributor Gary Arlen is known for his insights into the convergence of media, telecom, content and technology. Gary was founder/editor/publisher of Interactivity Report, TeleServices Report and other influential newsletters; he was the longtime "curmudgeon" columnist for Multichannel News as well as a regular contributor to AdMap, Washington Technology and Telecommunications Reports. He writes regularly about trends and media/marketing for the Consumer Technology Association's i3 magazine plus several blogs. Gary has taught media-focused courses on the adjunct faculties at George Mason University and American University and has guest-lectured at MIT, Harvard, UCLA, University of Southern California and Northwestern University and at countless media, marketing and technology industry events. As President of Arlen Communications LLC, he has provided analyses about the development of applications and services for entertainment, marketing and e-commerce.