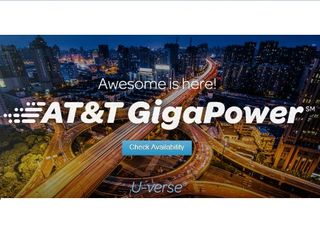 Ah, politics. Just two days after President Obama asked the FCC to pursue Title II reclassification of broadband services, AT&T CEO Randall Stephenson said the telco will pause further fiber investment until after the company has a better fix on the rules it will be operating under.
"We can't go out and invest that kind of money deploying fiber to 100 cities not knowing under what rules those investments will be governed," Stephenson said, according to this Reuters report of comments the exec made at an analyst conference. "We think it is prudent to just pause and make sure we have line of sight and understanding as to what those rules would look like."
AT&T has already threatened to sue the FCC if the Commission takes the Title II route.
One person who is likely unsurprised by AT&T's current posture is cable vet Michael Willner.
Speaking here Wednesday (November 12) at the NewBay Media NYC Television Week event in New York, Willner, the president and CEO of Penthera and GreatLand Connections (the MSO poised to emerge after Comcast, Time Warner Cable and Charter Communication sew up their transactions and system swaps) and the former head of Insight Communications, warned that applying Title II to broadband could cause operators to close the capex spigots and pull back on plant investments like they did following the 1992 Cable Act. "Everything came to a screeching halt," he recalled, noting that the industry is "teetering" on a replay of 1992 Act.
For those keeping score, AT&T announced in April that it was exploring an expansion of its 1-Gig-capable GigaPower to as many as 100 additional cities across 25 markets. It has also proposed to expand GigaPower to an additional 2 million customers as a condition of its pending acquisition of DirecTV.
By market, here's a look at AT&T's announced GigaPower commitments and where it's already been deploying it and who its primary wireline competitor is in those markets:
-Atlanta, Ga.* (Comcast, Charter Communications)
-Austin, Texas** (Time Warner Cable, Grande Communications)
-Dallas/Fort Worth, Texas** (Time Warner Cable, Grande Communications, Charter Communications)
-Cary, N.C.* (TWC)
-Charlotte, N.C.* (TWC)
-Chicago, Ill. (Comcast, RCN)
-Carrboro, N.C.* (TWC)
-Chapel Hill, N.C.* (TWC)
-Cupertino, Calif. (Comcast)
-Durham, N.C.* (TWC)
-Greensboro, N.C. (TWC)
-Houston, Texas (Comcast)
-Jacksonville, Fla. (Comcast)
-San Antonio, Texas* (TWC, Grande Communications)
-Overland Park, Kan.* (TWC)
-Miami, Fla. (Comcast)
-Nashville, Tenn.* (Comcast)
-Raleigh, N.C.* (TWC)
-St. Louis, Mo. (Charter Communications)
-Winston-Salem, N.C. (TWC)
*Also a potential buildout site for Google Fiber
**GigaPower services launched
The smarter way to stay on top of the multichannel video marketplace. Sign up below.