Futurists' Visions Augur Business, Social Directions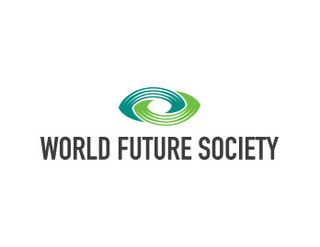 Amid weeks of unsettling and often dreadful global and domestic headlines that have defined our recent past and present, it was refreshing to step into the future.
The forecasts, visions and occasional roadmaps that filled the World Future Society's World Future 2016 conference in Washington July 22-24 delivered significant tips for corporate strategists and media planners about what mayreshape the media world, although most of the trends are long-term and clearly won't affect next year's programming or capital expense agendas.
Yet, the compiled insights of the 600 corporate, academic, government and other "futurists" at the conference offered a glimpse into what future audiences and markets will look like. Fundamental trends such as women's increasing economic power and the re-structuring of children's brains (thanks to early exposure to digital input) -- two of the factors described by Edie Weiner, president /CEO of The Future Hunters, a New York consulting firm -- will affect media consumption patterns.
"Ubiquitous interactive technologies" and millennials' expectations for "reinvention of physical, social, technological" infrastructure will reshape communities, according to Gary Marx, president of the Center for Public Outreach in Virginia and author of the book Twenty-One Trends for the 21st Century.
This year's WFS agenda was light on technology, although speakers addressed digital developments that will play an ever-larger role in our lives, including robotics, wearables, Internet of Things connectivity and network deployment, including the use of space (as in the skies above). The future of food (agriculture and distribution) was a major topic -- again an important factor for long-term media strategists looking at what could happen to advertising and marketing of consumer packaged goods.
Speakers were cautious about putting specific timetables on their predictions, hence the outlook was generally more directional than tagged to specific benchmarks. Many of the speakers acknowledged, with joking self-deprecation, futurists' reputation for promising jetpack mobility and nanobot assistance.
At the same time, presentations looked at the impact of current digital tools on business operations. In a world where "everything is scored and stored," corporate executives face constant changes -- and quick canning -- based on their performance and results, said Mylena Pierremont, president of Ming Pai Consulting of the Netherlands, a reputation management firm. She predicted that companies will hire employees as "ambassadors" in many capacities. At another session on the future of work, Alexandra Levit, a Chicago consultant, explained how the workplace of 2030 will rely on "collaboration, customization and creativity."
The World Future 2016 program included a tad of predictable futurist folderol, but the focus was on sustainable developments in society and business, including government policies. Again, the specifics were often less important than the directions that these professional soothsayers expect for markets and audiences. There were plenty of neologisms and trendy terms for the workplace and individuals in the futurescape, such as replacing "mankind" with "mindkind."
WFS is one of several organizations of corporate strategists, and; this year's 50th annual conference included a lot of introspection of the organization's role in the futurism arena. One of its strengths is the cross-industry exchange of ideas on how the future will unfold. For example, I chatted with attendees -- ranging from a Canadian Army analyst to a New Zealand port authority executive -- who are charged with figuring out where their needs will be in the next couple decades. Educators sought ideas about how to advise their students on the industries and markets of the future.
The value of finding where the future is trending was summed up by Sekou Andrews,a motivational speaker who delivered a closing keynote address at the conference. (Incidentally, Andrews' skill in customizing his "poetic vision" for this audience indicates he could be a terrific inspiration at CTAM, INTX or other media/tech events.)
Andrews joshingly observed, "The rest of the world has treated futurists as a kid with an imaginary friend," and went on to remind attendees that dreamers are essential in creating whatever happens next.
The smarter way to stay on top of the multichannel video marketplace. Sign up below.
Contributor Gary Arlen is known for his insights into the convergence of media, telecom, content and technology. Gary was founder/editor/publisher of Interactivity Report, TeleServices Report and other influential newsletters; he was the longtime "curmudgeon" columnist for Multichannel News as well as a regular contributor to AdMap, Washington Technology and Telecommunications Reports. He writes regularly about trends and media/marketing for the Consumer Technology Association's i3 magazine plus several blogs. Gary has taught media-focused courses on the adjunct faculties at George Mason University and American University and has guest-lectured at MIT, Harvard, UCLA, University of Southern California and Northwestern University and at countless media, marketing and technology industry events. As President of Arlen Communications LLC, he has provided analyses about the development of applications and services for entertainment, marketing and e-commerce.