FTC-FCC Agreement May Pave Way for Broadband Issues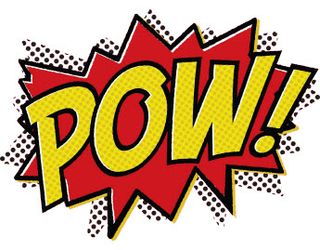 The Federal Communications Commission and the Federal Trade Commission signed a Memorandum of Understanding this week to affirm the agencies' ongoing cooperation on consumer protection matters.
Although the collaboration is focused on "joint enforcement" actions in such areas as abusive telemarketing tactics (like robocalls) and privacy issues related to Customer Proprietary Network Information (CPNI) for telephone carriers, the two agencies envision expanded activities on additional communications fronts, possibly including broadband.
For example, the FCC will become a member and data contributor to the Consumer Sentinel Network, sharing relevant consumer complaints. The CSN is a secure FTC online database that provides law enforcement agencies access to millions of consumer complaints that are submitted to the FTC and other agencies.
The alliance may also become a factor in the FCC's new broadband privacy rulemaking procedure, expected to be unveiled in early 2016. FCC chairman Tom Wheeler had originally planned to start the rulemaking by the end of this year.
At a Media Institute panel titled "Privacy and Cybersecurity: The FTC and FCC" on the day after the MoU was signed, Travis LeBlanc, chief of the FCC's Bureau of Enforcement, said the broadband privacy rulemaking is in the works. 
"We are really trying at the Federal and state levels to harmonize privacy regulations," LeBlanc said. He noted that the FCC and FTC have been working together to reclassify some of the privacy issues and that it "took a lot to get the agencies to formalize" their joint efforts via the new MoU.
For her part, Jessica Rich, director of the FTC's Bureau of Consumer Protection and co-signer, with LeBlanc, of the MoU, observed that it is "timely because the FCC is starting to work in an area that we had been working."
LeBlanc also said the FCC's broadband privacy rulemaking is in its early stages of staff development. He listed "unreasonable" actions by all communications carriers that are likely to be included in the plan, including:
No effort to secure data;
No compliances with privacy policies; and
No notification to consumers about privacy requirements.
The new memorandum is designed to formalize the existing cooperation between the FCC and FTC, outlining how the agencies will coordinate consumer protection efforts. It outlines methods by which the agencies will coordinate and share information and recognizes the agencies' expertise in their respective jurisdictions. The FCC and FTC have followed a similar memorandum of understanding related to telemarketing enforcement issues since 2003.
"It is timely now to publically affirm what we have been doing [together] all along," Rich said.
LeBlanc called the FTC and FCC, along with the Justice Department, "privacy's superheroes."
Weekly digest of streaming and OTT industry news
Thank you for signing up to Multichannel News. You will receive a verification email shortly.
There was a problem. Please refresh the page and try again.