First Review of ATSC 3.0 Over Cable Systems Set for December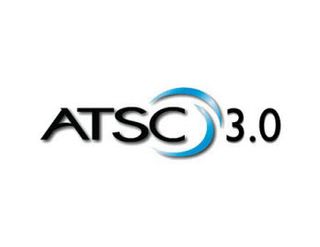 How to "redistribute" the forthcoming  all-Internet Protocol ATSC 3.0 signals via cable TV systems is an emerging topic the will get its first review next month when the Digital Video Services committee of the Society of Cable Telecommunications Engineers (SCTE)  meets in San Diego.    
Broadcasters have already begun looking at the topic under the auspices of the recently created Technology Group 3, Subcommittee 37 (TG3/S37) of the Advanced Television Systems Committee.  S37 is formally called the "Specialist Group on Conversion and Redistribution of ATSC 3.0 Service," and almost everyone associated with its activities acknowledges that any action is at least several years away.
And that means the current low-key technical discussions may simmer for a while before boiling up to financially charged negotiations.
Related > ATSC 3.0: It's Here Next Year [subscription required]
ATSC expects to confirm its 3.0 standard in early 2017, and then it will take several years to deploy technology through the U.S. broadcast infrastructure. (In Korea, which has adopted the ATSC 3.0 standard already, TV stations will begin beaming 3.0 signals in February, to prepare for wider transmission of the signals in time for the 2018 Winter Olympics there).
One goal of the current discussions is to establish procedures for Multichannel Video Program Distributors to carry ATSC 3.0 content, probably by converting it to the current ATSC 1.0 standard which they distribute. According to its mandate, the ATSC TG3/S37 "develops and maintains Recommended Practices, Standards, and other documents relating to the conversion and redistribution of ATSC 3.0 services."
Dean Stoneback, SCTE's senior director-engineering, said, "There's no need to convert 3.0 to 1.0 until the 1.0 ceases to exist -- until a broadcaster turns off the 1.0 signal."
Stoneback told Multichannel News that his group's initial discussions at the December Digital Video Services committee meeting will examine how to handle backward compatibility as well as issues such as how to ingest 3.0 content. (Also on the DVS agenda are ways to process High Dynamic Range video and immersive audio.)
SCTE is an "observer" at ATSC and has been invited to attend future S37 meetings, which will explore "redistribution," the newly adopted term for MVPD carriage.  Although ATSC 3.0 itself is in a nascent phase, broadcasters envision many interactive as well as non-video  features for the all-IP technology, many of which fall far beyond traditional cable retransmission agreements.
Mark Richer, president of ATSC, expects that ultimately 3.0 redistribution decisions will be based on business and regulatory factors, not technology.
"ATSC 3.0 is specifically designed to be carried over broadband on IP networks," Richer said. He envisions that "many layers" of the 3.0 signal could be pulled in by cable operators.  "There is no big technical problem," Richer added, but he emphasized that ATSC's  role is primarily focused on establishing standards.
Stoneback and Richer were the only two out of a half-dozen cable and broadcasting executives interviewed who would speak on the record. Others offered background insights, largely agreeing that this "redistribution" determination is in its infancy.
A cable technology executive familiar with the ATSC 3.0 process, who insisted upon anonymity, pointed out that the 3.0 switch from 8VSB modulation to orthogonal frequency division multiplexing (OFDM) is just one of the challenges facing cable redistribution.  In addition, the move away from MPEG 2 transport will mean that existing set-top boxes would be unable to receive the ATSC 3.0 signals. Moreover, 3.0 will introduce new codecs and an application layer based on HTML5 -- all of which means that 3.0 will face a lack of existing infrastructure.
Furthermore, he added, since cable uses quadrature amplitude modulation (QAM) and telco TV systems generally use IP, the arrival of broadcast 3.0 faces technical hurdles aside from the current total lack of equipment. He pointed out that there is no decision yet about which organization(s) will set the specifications and standards for 3.0 redistribution.
A broadcast technology executive familiar with the 3.0 process also pointed out that the redistribution negotiations will eventually encompass factors such as the SMPTE standard for compressed audio/video and the High Definition Serial Digital Interface -- all of which must be lined up for decisions about how/if they are included in the redistribution plans.
Hence the importance of these early-stage technology discussions.
NCTA, CableLabs and Comcast are members of ATSC, as are many equipment companies (both receiver makers such as  LG, Samsung and Sony, and transmission/studio product manufacturers, such as Gates Air, Harmonic and Panasonic) plus broadcast station groups and networks and program producers.
The S37 subcommittee includes cable and satellite distributors as well as broadcasters and technology suppliers. A member of the group explained that, 3.0's "advanced services and features will require new retransmission agreements," but said he expects that such decisions would eventually come from pacts between MVPDs and TV station owners.
All sides are awaiting a Notice of Proposed Rulemaking from the FCC dealing with ATSC 3.0. In response to an FCC Public Notice last spring about plans to explore ATSC 3.0 policy, the American Cable Association and NCTA opposed any rushed action.
"Cable operators have no legal obligation to carry the ATSC 3.0 signal during the transition," NCTA said its filing last May. "Carriage of an ATSC 1.0 signal will continue to fulfill cable operators' obligations."
After a meeting of S37 members in New York last week, a broadcasting technology executive in attendance called everything "still pretty vague because it's so early."
"Each group is scoping out what to deal with," he said, citing broadcasters' concerns about how to convert signals from 3.0 to a variety of cable and satellite environments.
"The big problems are just beginning to be discussed," he said.
There is no timetable for S37's agenda or decisions/recommendations.
The smarter way to stay on top of the multichannel video marketplace. Sign up below.
Thank you for signing up to Multichannel News. You will receive a verification email shortly.
There was a problem. Please refresh the page and try again.