FCC's Broadband Health Project Readying Report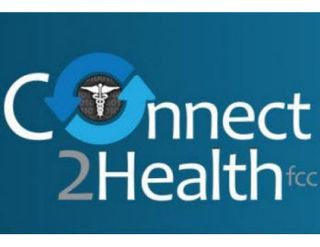 "Disconnectivity" -- and specifically its locations -- has emerged as a major hurdle as the "Connect2HealthFCC" project prepares to submit its report within coming weeks.
Karen Onyeije, an FCC associate general counsel and chief of staff for the Connect2HealthFCC Task Force, told Multichannel News that she hopes the group's final report and recommendations can be presented in early January, pending approvals.
In remarks to the annual Connected Health Conference in suburban Washington Dec. 11-14, Onyeije described the initial findings of the two-year-old study, which is intended to find "a new way of analyzing the intersection of broadband and health." At the core of the examination is a mapping process that identifies how broadband infrastructure (or the lack of it -- mainly in rural areas) and health needs coincide around the country. Working with other agencies, the Task Force is seeking to identify the types of telemedical services that could be developed.
"As a broadband agency, we care about access and adoption," Onyeije said. "If we're not careful, it could widen the gaps."
She said that the FCC Task Force's goal is "to think 15 years ahead" into broadband and medical health convergence.
The maps that Onyeije displayed in her talk vividly displayed the vast expanses of America where health care needs are high and broadband penetration is low. This "disconnectivity" often occurs in "clustering" as the maps showed. The situation is what is prompting the C2HFCC group to develop a "Priority 100" and a "Rural 100" target of areas for better broadband health services. Onyeije also said that the map development has included demographic information about at-need groups, such as veterans and seniors.
In addition to developing the "Mapping Health in America" tool, the C2HFC task force has held public meetings around the country with health care professionals and citizens/patients to "cut across the silos" that are involved in consumer health, Onyeije said. She also previewed the C2HFCC dashboard that policymakers and medical professionals can use to visualize the convergence of health data and broadband.
Onyeije cited three factors that have emerged from the FCC Task Force's study so far:
--An "analytical gap" has limited the ability to interpret health and broadband issues in the context of each other's status.
--"Misalignments" in broadband infrastructure and specific health needs, such as care for diabetes and obesity.
--"Sustainability," especially to identify business models for rural and underserved areas, to deliver broadband health care services.
Yahya Shaikh, MD, senior consultant to the C2HFCC Task Force, said, "The FCC is anxious to be part of the connected health solution." Trapped by Monday's Midwest snow storm, Shaikh appeared at the conference session via an audio/WebEx presentation during which he presented a detailed summary of the mapping project findings from around the country.
The Connected2HealthFCC initiative has its roots in the 2009 "National Broadband Plan," which envisioned telemedicine as a major service of widespread broadband deployment.
At the Connected Health Conference, which featured technology and medical experts with institutional and individual health care agendas, the telecom focus was largely on wireless carriers.
Contributor Gary Arlen is known for his insights into the convergence of media, telecom, content and technology. Gary was founder/editor/publisher of Interactivity Report, TeleServices Report and other influential newsletters; he was the longtime "curmudgeon" columnist for Multichannel News as well as a regular contributor to AdMap, Washington Technology and Telecommunications Reports. He writes regularly about trends and media/marketing for the Consumer Technology Association's i3 magazine plus several blogs. Gary has taught media-focused courses on the adjunct faculties at George Mason University and American University and has guest-lectured at MIT, Harvard, UCLA, University of Southern California and Northwestern University and at countless media, marketing and technology industry events. As President of Arlen Communications LLC, he has provided analyses about the development of applications and services for entertainment, marketing and e-commerce.
The smarter way to stay on top of the multichannel video marketplace. Sign up below.
Thank you for signing up to Multichannel News. You will receive a verification email shortly.
There was a problem. Please refresh the page and try again.