It's Complicated: The Relationship Between Retailers and OTT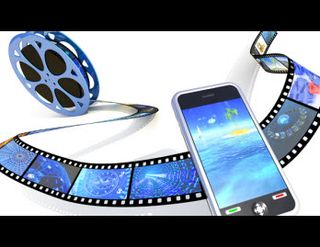 The relationship consumers have with online retailers looms as a major factor in the future of video streaming. As retailers that sell devices increasingly also offer content to watch on them, brand loyalty could become a driver in consumers' streaming platform choices.
That prospect is especially significant in the context of the Comcast-Netflix deal announced July 5, under which the MSO will add the OTT streaming service to its X1 set-top box. When launched, the easy access to Netflix content via the set-top could draw the Comcast-loyal to the OTT service and the Netflix-loyal to Comcast.
Online merchants are already engaged in leveraging consumer loyalty to cross-sell devices and content. Several of the largest -- Amazon, Apple and Walmart -- offer their own streaming platforms and content; Amazon has its Prime Video service as well as the Fire TV platform, Apple has Apple TV and content via iTunes, and Walmart sells an array of devices and offers content via a Vudu-powered electronic sell-through service. But the full impact of consumer loyalty on a merchant and viewers' perception of the hardware/content connection are still in flux, like much else in the shifting retail world. So is the competitive impact that could have on cable delivery.
Offering some insight into the potential impact is a new list of the top 25 consumer electronics etailers from MCN sister publication TWICE magazine that ranks merchants by 2015 sales revenue for CE products. What jumps out from the list is the performance of top CE sellers that are also cultivating video business.
Amazon leads the list with $23 billion in online CE sales, accounting for nearly half of the total $46.6 billion by all 25 merchants, according to TWICE. Apple came in third (behind Best Buy) with $4.2 billion in online CE sales (or about 33% of its total sales), and Walmart ranked fourth with $3.4 billion in online CE sales (or just 15.2% of its total online sales), up 7.6% from the year before.
Most significantly, all of these merchants have electronic relationships with customers, many of whom are primed to buy video content for their connected TV sets, Internet access devices or other streaming platforms. (Notably, Google, which is not on TWICE's etailer roster, also has a presence in this scenario, thanks to its popular Chromecast receiver, which is sold by many online merchants.)
Now let's look at the important relationship between the etailers and the streaming video industry, and their competitive stance vis-à-vis the cable industry. Not so long ago, cable operators were seeking to establish marketing alliances with some retailers -- including Best Buy, Circuit City (rest in pieces) and Walmart -- in part to stave off retailers' support of satellite TV services. As Netflix rolled through their world, various cable distributors have also experimented with electronic sell-through and other attempts to provide digital content in a connected environment .
As the landscape has changed, and with the growth of streaming video (and cord-cutting), electronics retailers are in a better position to maintain and extend relationships with customers. Online merchants are even a step farther along in that connection, with their access to shopper data.
Of course, when it comes to streaming media, the downside of the relationship is that retailers often only have a one-time financial interaction: at the point of purchase when the customer buys a Roku box or a smart TV or other streaming video device. Those sales typically offer no ongoing revenue stream from subscription services bought through the retailer. BestBuy tried to do that in its alliance with CinemaNow during the last decade; Target tried for several years, then abandoned its "Target Ticket" VOD service last year; the late Radio Shack (may it, too, RIP) also played with it. And dozens of other deals have been scouted around the consumer electronics market over the years.
After the retail shakeout, the handful of major online CE retailers atop the TWICE roster are in a strong position to leverage streaming video connections. Amazon and Apple are obviously well on their way, and Walmart is big enough to try anything. Even the moribund Sears (which sold $229 million of CE products online last year, albeit a 27% drop from the previous year) still sees some possibilities in video -- it recently started selling house-label TV sets, using the brand extension of its once-popular "Kenmore" name.
The TWICE roster of online CE sales may be seen as an indicator that the marriage of online video device sales and online content distribution still has some competitive strengths.
Weekly digest of streaming and OTT industry news
Thank you for signing up to Multichannel News. You will receive a verification email shortly.
There was a problem. Please refresh the page and try again.