Eagan: Carey or Katzenberg Could Boost Viacom Stock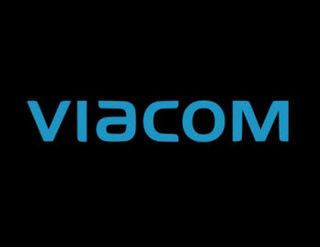 As the battle for control of Viacom continues to be waged in the courts, Telsey Advisory Group media analyst Tom Eagan said he was "cautiously optimistic" about the overall pay TV ad climate, adding that replacing Viacom executive chairman and CEO Philippe Dauman with 21st Century Fox vice chairman Chase Carey or DreamWorks SKG chief Jeffrey Katzenberg could help boost the stock.
Viacom stock was down about 40% in the 12 months prior to moves by its controlling shareholder Sumner Redstone to remove Dauman from the trust that will manage his shares in the event of his death or incapacitation. That battle still rages in Massachusetts Probate Court and elsewhere and has cast a pall on the overall company, but has been understandably good for the stock. Viacom shares have climbed during the cat fight, up a total of 7.2% since May 20. And all of that growth can be attributed to the growing possibility that Dauman, who has been under fire for poor decision making over the years, will be ousted from the C-suite. Dauman joked at the Gabelli Movie & Entertainment conference last week that it was better to create content than become it, but his fate appears to be the only thing concerning investors at the moment.
Carey, who became Fox vice chairman in 2015 and is largely in that role to help founder Rupert Murdoch's sons James and Lachlan transition into eventually running the whole shooting match, has a stellar track record with troubled companies. He basically resurrected DirecTV when he was CEO at that satellite TV service provider in 2003 and stayed about six years, returning what had been a struggling operation to robust subscriber growth, before returning to then-Fox parent News Corp. in 2009. Carey helped News Corp. through the split that created two separate companies – Fox, the programming arm and News Corp. the publishing arm – unlocking value for both. While there is little doubt he could help Viacom – he has been running content businesses for most of his career – the question is whether he would want to take on the challenge. Viacom, which has struggled with declining ratings and sluggish ad growth, may be too far gone for the seasoned executive to even bother.
Katzenberg, who helped create Disney's modern animation business and has had some successes with DreamWorks – like the Madagascar and How to Train Your Dragon series of films and TV shows – will step into an advisory role after the sale of the content creator to Comcast's NBC Universal is completed later this year. Katzenberg, 65, has the content chops, particularly in the kids' business, but again it could be a question of whether he wants to take on the challenge.
There are other experienced executives in the pool – Eagan said former Disney COO Tom Staggs also would be cheered by Wall Street – so there is no shortage of possible replacements.
And like other analysts who have pointed to the structure of the trust and the board make-up, it doesn't really matter if Redstone is declared incompetent or not.
"The Redstones have already won," Eagan wrote.
In the meantime, the traditional pay TV networks business, thought to be on its way out as over-the-top services and skinny bundles transform the industry, is expected to be surprisingly strong.
Eagan expects the strong scatter market will continue into the Upfront negotiations and third quarter spending. He believes that the move toward cross platform measurement in the first half of next year will help comparables, but expects CBS, Time Warner Inc., and Fox to generate mid-to-high single-digit ad revenue gains in fiscal 2016.
At Viacom the outlook is less rosy. Eagan predicts Viacom will have "lackluster" fiscal x quarter results, but he believes that performance already is built into estimates. For the full fiscal year, Eagan expects ad revenue at Viacom to decline about 2%, better than the 2.9% decline in fiscal 2014 but worse than fiscal 2015's 0.7% deficit. Affiliate fee growth of 1.6% in fiscal 2016 is behind the 3.6% rise last year and the 11.3% increase in 2014.
In contrast, Eagan expects CBS to grow ad revenue by nearly 10% in 2016, up from a 3.3% decline in 2015, while affiliate fees increase 4.1%, compared to 0.5% growth in 2015.
Thank you for signing up to Multichannel News. You will receive a verification email shortly.
There was a problem. Please refresh the page and try again.