Congressional Caucus Created to Push Blockchain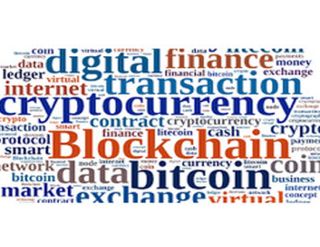 The Congressional Blockchain Caucus debuted with two members this week, a bipartisan duo who seek to shape policies on cryptocurrencies - technology that is already being evaluated within the cable and media businesses for payments and other secure financial transactions. Rep. Jared Polis (D-Colorado) and Rep. Mick Mulvaney (R-South Carolina) want to educate colleagues as the long-simmering digital currency attracts greater public attention.
The new Caucus materialized almost exactly six months after a seminal CableLabs report of its ongoing review of "distributed transaction ledgers" (another term for blockchain) and their role in cable industry payments, records management and security. Coincidentally, on the same day that the Caucus was formed, a Gartner technology executive warned that blockchain promises are being "overhyped" and that major impact of the opportunity is still down the road.
Best known through its prominent promulgator BitCoin, the nascent blockchain business is drawing the attention of financial organizations and industrial users because of its potential for secure transactions.
Polis and Mulvaney, in their statements accompany the Caucus debut, emphasized the need to help Congress deal with policies, which will include government applications of blockchain services. Polis, a member of the House Rules and the Natural Resources Committees, also co-chairs the Congressional Caucus on Innovation and Entrepreneurship. Mulvaney sits on the Financial Services and the Oversight and Government Reform Committees.
"Blockchain technology has the potential to revolutionize the financial services industry, the U.S. economy and the delivery of government services," Mulvaney said. Polis emphasized that blockchain supplies "an open decentralized database of every transaction involving value," which "creates a record of authenticity that is verifiable by the entire user community." He cited analyses that "predict that blockchain could potentially transform 21st century transactions." In 2014, Polis hosted a Bitcoin Demo Dayon Capitol Hill.
Earlier this year, CableLabs' Principal Security Architect Steve Goeringer summarized the cable industry's "increasing interest in blockchain technology." He cited open source projects and collaborative industry efforts to develop "applications of this technology to a wide range of industries."
"Our security technologies experts are tracking the core technology elements themselves," Goeringer said. "This is essential to allow evaluation of innovative solutions based on blockchains and also to determine how best to architect and integrate these solutions into our industry."
"We consider blockchain developments and concepts in our innovation efforts.... Blockchain may allow or enable new capabilities and revenue opportunities that otherwise cannot be achieved. In other cases, blockchain complements an existing capability by reducing costs or enabling new features."
Creation of the Congressional Blockchain Caucus spurred a compliment from Jerry Brito, executive director of Coin Center, an advocacy group promoting cryptocurrency and decentralized computing technologies. Brito said that his group has worked with Mulvaney and Polis for two years. He expects that the Caucus will encourage the incoming Congress to "chart a path forward with the same type of light-touch regulation from which the early Internet benefited."
Amid all this enthusiasm, Peter Sondergaard, senior VP for Technology at Gartner,the information technology research group, gave a speech warning that blockchain's route toward widespread usage is problematic. On the same day that the Congressional Caucus debuted, Sondergaard called the frenzy over crpytocurrencies "overhyped from the aspect of its short-term impact."
He cited technical and scaling factors plus the need to establish business models for its use. Sondergaard also acknowledged that with its contract clearing features, blockchain is likely to be embraced by various industries later in this decade.
"Blockchain equally makes sense in other places and I think we will throughout the next 12 months see announcements, even from the larger vendors, that start to propose that this could be used in other aspects," according to a technology publication in South Africa, where Sondergaard delivered his remarks.
The smarter way to stay on top of the multichannel video marketplace. Sign up below.
Contributor Gary Arlen is known for his insights into the convergence of media, telecom, content and technology. Gary was founder/editor/publisher of Interactivity Report, TeleServices Report and other influential newsletters; he was the longtime "curmudgeon" columnist for Multichannel News as well as a regular contributor to AdMap, Washington Technology and Telecommunications Reports. He writes regularly about trends and media/marketing for the Consumer Technology Association's i3 magazine plus several blogs. Gary has taught media-focused courses on the adjunct faculties at George Mason University and American University and has guest-lectured at MIT, Harvard, UCLA, University of Southern California and Northwestern University and at countless media, marketing and technology industry events. As President of Arlen Communications LLC, he has provided analyses about the development of applications and services for entertainment, marketing and e-commerce.