Comcast's Sky Buy Could Fuel a Global OTT Play: Analyst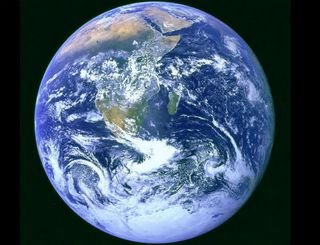 Comcast has long held that the economics of an out-of-footprint OTT TV service don't hunt, but Comcast's bid for U.K.-based Sky could, if viewed through the proper lens, appear as the foundation of a global over-the-top offering, according to an analysis of the deal from MoffettNathanson Research's Craig Moffett.
RELATED: Roberts: 'OTT Economics Are Unproven to Us'
Holding that Comcast's interest in Sky is more than "merely a chess move" or an attempt to shake loose an asset like Hulu, Moffett believes that the pairing of proprietary and valuable content from Comcast's NBCU with Sky's serves as an important enabler.
RELATED: Will a Sky Buy Help Push the Limit on X1?
"Sky brings with it a trove of exclusive content and rights that could be the basis of an OTT service with a genuine moat, capable of rivaling Netflix itself," Moffett wrote in a report distributed on Monday (March 12).
He added: "The case for Sky demands that Sky be viewed not as a satellite TV distributor, but instead as a platform-agnostic content provider" with access, and one with unique and proprietary access" to top-shelf programming that includes Premier League soccer (in the U.K.), Universal, Disney films and HBO, to name but a few.
That, in theory, would "give Comcast the heft and the programming muscle to create a pan-European, or even global, direct-to-consumer OTT service," Moffett wrote, noting that there's some justification in the thought that a mixing of NBCU's and Sky's unique content could create "something truly differentiated."
At the same time, he points out that OTT is still not very profitable on a dollar margin basis, and that satellite TV, despite its struggles, is far more profitable over the lifetime of a subscriber.
But Moffett also reasons that the structural differences between the U.S. and U.K. markets could make Sky's OTT offerings more profitable down the road, offering an assumption that Comcast believes it could create a larger, more scalable service that can transition Sky's satellite service to OTT.
"A smooth and gradual hand-off from one to the other, where OTT growth is so rapid as to more than offset declines/cannibalization in the satellite service, would appear to be a rather optimistic scenario," Moffett explained.
But the access and distribution of valuable and proprietary content holds the key.
"One can assume that Comcast believes that the combination of Sky's and NBCU's proprietary content will be enough of a deterrent to ensure that the margins available to an OTT provider don't simply get competed away."
And though Comcast has pooh-poohed the economics of OTT, Brian Roberts, Comcast's chairman and CEO, has acknowledged that he and his company could learn something from Sky and the success in that arena.
The smarter way to stay on top of the multichannel video marketplace. Sign up below.
Thank you for signing up to Multichannel News. You will receive a verification email shortly.
There was a problem. Please refresh the page and try again.