Comcast Goes For 'True Gig' Trademark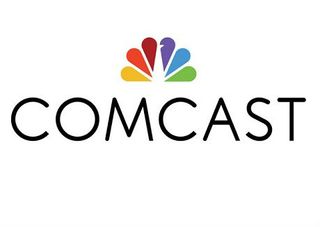 Presenting a possible hint that Comcast is gearing up to launch a residential 1 Gbps broadband service, the operator recently filed a trademark application for "True Gig."
The application, first spotted by The Donohue Report, was filed on October 20, 2014, and covers high-speed access via traditional ISP services, wireless and wireless, and different access technologies, including HFC and fiber.
Comcast, which declined to comment on the trademark application, has yet to launch a residential 1-Gig broadband service or announce when it might introduce such a service.
The current, fastest residential broadband service offered by Comcast is Extreme 505, a $399.95 per month, targeted fiber-to-the-premises product that today offers 505 Mbps downstream by 100 Mbps upstream. Following its debut in the Northeastern U.S. in the fall of 2012, Comcast has since extended the reach of the product to include systems in MSO's South Division and Central Division. Extreme 505 uses Comcast's Metro Ethernet platform, which is capable of delivering multi-gigabit speeds to business customers.
Comcast's current high-end DOCSIS 3.0 product offers max downstream speeds of 150 Mbps (Comcast is also expected to be among the most aggressive with DOCSIS 3.1, which will help cable deliver 1-Gig capacities over HFC).
And we'll have to see what Comcast means by "True Gig," if and when it decides to use the phrase in its advertising. It's possible, I suppose, that Comcast could use it to describe a service that brings 1-Gig into the home and is complemented by residential gateways outfitted with 1-Gig-capable 802.11ac WiFi. Comcast has already begun to tout a new Cisco Systems-made D3.0 gateway that comes equipped with 802.11ac.
Whatever the case, it's another example of how ISPs and industry organizations are gravitating toward product names and slogans with "Gig" in there somewhere.
Among other examples: AT&T is deploying "GigaPower," Cox Communications is starting to roll out its "G1GABLAST" service in Phoenix, and the entire cable industry is starting to use the "Gigasphere" brand and logo as cable operators pursue DOCSIS 3.1 and the ability to deliver 1-Gig speeds on a broad basis.
The smarter way to stay on top of the multichannel video marketplace. Sign up below.