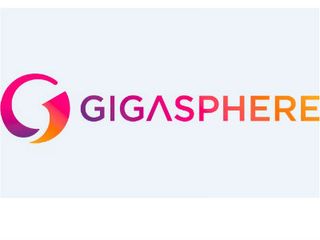 DENVER – Cable-Tec Expo -- The cable industry introduced "Gigasphere" as the consumer-facing brand for DOCSIS 3.1 at The Cable Show in April, and now it has a logo to go with it.
Mark Dzuban, the president and CEO of the Society of Cable Telecommunications Engineers, flashed the logo during Tuesday's opening session. I was not quick enough on the draw to take a snap, but an official with the National Cable & Telecommunications Association was kind enough to slip us a copy.
So, feast your eyes.
As a reminder , the NCTA, in collaboration with the Cable & Telecommunications Association for Marketing (CTAM), CableLabs and Cable Europe, teamed on the brand, which is emerging as cable operators start to prep for DOCSIS 3.1, a platform that promises to deliver 1-Gig speeds on a broad basis.
Here on Monday, CableLabs director of network technologies Belal Hamzeh said initial plugfests and interoperability tests are slated to be underway by December, with official certification and qualification against the DOCSIS 3.1 specs expected to be underewaay as early as the second quarter of 2015.
The smarter way to stay on top of the multichannel video marketplace. Sign up below.