CES 2017: Why Sinclair Has the Hots for ATSC 3.0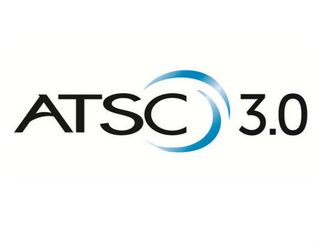 Las Vegas -- ATSC 3.0, a new standard for a broadcast system that will blend over-the-air with broadband capabilities, is poised to deliver a big bundle of benefits to both broadcasters and consumers alike, a panel of experts predicted here Wednesday at CES.
Among the big believers in ATSC 3.0, a standard that is on-track for completion by this spring, was Chris Ripley, CEO and president of Sinclair Broadcast Group, who outlined five "tenets" of the new platform and how it will help to "super charge" the business of broadcasters:
-It's a mobile-first standard. With TV viewership continuing to shift outside the big screen, it's vital to have a pipe that can reach directly into mobile devices, Ripley explained.
-It presents an end-to-end hybrid environment. ATSC 3.0, he said, is a "game-changer" in that it will enable content deliver from both a broadcast and IP perspective. No longer will TV be a platform that stands on its own. "All video will be IP in this industry," he predicted.
-It enables targeted advertising capabilities. "This is big for our industry," Ripley said, noting that broadcasters currently lack a native way to know who is watching their signals. He estimates that the CPMs on targeted ads are two to three times what they are with non-targeted ads. "There's a big opportunity to participate in that enhanced revenue pool," he added.
-It supports conditional access. The current broadcast TV service is free for anyone to capture and view. Broadcasters, he said, need to have the flexibility to adopt new business models that allow more control of the signal and who is accessing it and the devices on which they are accessing it. By way of example, he said he envisions a subscription service like Netflix riding on this new platform.
-It paves the way for a "dramatic" increase in capacity to deliver more content. ATSC 3.0 uses the same 6 MHz of spectrum that broadcasters use today, but "super-charges what we can do with it," Ripley said.
Others on the panel agreed that ATSC 3.0 will open the door to new business opportunities for broadcasters.
Consumers are watching more and more content on mobile devices, and broadcasters need to play a role in that shift and support a seamless experience across an array of screen types, said Gordon Castle, vice president and head of the Mediacom industry area at Ericsson. "The last thing you want to do is keep these things separate," he said.
Devices like the iPad led the move toward the consumption of high quality video on mobile devices, said Aslam Khader, chief product officer of Elemental Technologies, the multiscreen video technology company that was acquired by Amazon Web Services in 2015. "ATSC 3.0…is the next step in that process" as broadcasters pursue a unified video infrastructure to support any device, anywhere, he explained.
Ripley stressed that being a broadcast TV network affiliate will remain a constant for companies like Sinclair. "That will never go away," he said. But ATSC 3.0, he added, will enhance the economics of Sinclair's core business and enable it to "go beyond broadcast."
The smarter way to stay on top of the multichannel video marketplace. Sign up below.