CenturyLink Still Open to Partnerships With OTT TV Providers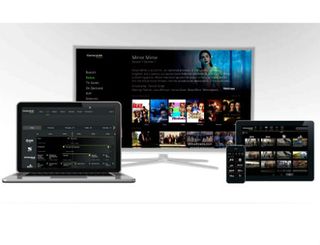 Despite having its own OTT TV service, CenturyLink remains open to partnering up with third-party virtual MVPDs, a group that currently includes Sling TV, DirecTV Now, PlayStation Vue, YouTube TV, Hulu, and fuboTV.
The telco's own OTT TV service, currently in beta form and called CenturyLink Stream, has "compelling features" such as a cloud DVR and access to local broadcast and national channels, "but we are very open to looking at other options," Glen Post, CenturyLink's CEO, said Wednesday on the company's Q2 earnings call.
RELATED: CenturyLink Bows Beta of OTT TV Service
"Matter of fact, we continually talk with some of these other providers, look at the best ways we can bring that service and also other ways in working with them to reduce our content cost," he added. "It does not have to be our product."
CenturyLink execs have previously raised the potential for striking partnerships with OTT services like DirecTV Now. CenturyLink also offers its own managed IPTV service, Prism TV, also resells/bundles DirecTV satellite TV service.
Some tier 2/3 cable operators are also eyeing distribution deals with virtual MVPDs as they seek new video options that are tailored for broadband-only customers. The National Cable Television Cooperation, a group that strikes programming and tech deals for independent cable operators, has forged agreements with fuboTV and PlayStation Vue, with more expected to follow.
GCI, meanwhile, has been promoting Sling TV as an option to its broadband subs, touting a 30 day free trial to the Dish Network-owned OTT service's Orange package.
As CenturyLink's aims to, OTT partnerships would aim to product new forms of bundles and generate more ARPU, Post said.
Post noted that CenturyLink has lost about 21,000 Prism TV customers as the telco continues to "deemphasize that product because of the margin issue of the higher content cost."
RELATED: CenturyLink CFO: OTT-TV Offering Might Replace Prism TV Product
The smarter way to stay on top of the multichannel video marketplace. Sign up below.