CenturyLink Pushes OTT TV Launch to Early Q3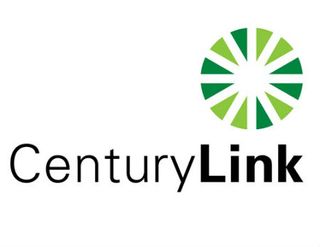 CenturyLink is inching toward the launch of a slimmed-down OTT TV product, anticipating a commercial launch in the early part of the third quarter.
"We are still in the process of technically trialing the product in four markets," Maxine Moreau, CenturyLink's president of consumer markets, said this week on the company's Q1 earnings call.
"It's going well. We do plan to launch the service in early next quarter… We'll evaluate the pricing strategy, the packaging strategy and then we will phase-in the launch over the rest of the year," she said.
That's a bit of a delay from earlier stated plans that the OTT TV product would launch in early Q2, and then expand into more markets by mid-year and into the rest of 2017.
CenturyLink hasn't explained why it has yet to pull the trigger, but I would assume they want to make sure they get things right and don't stumble out of the gate.
Though CenturyLink already competes for video subs with its full-freight, managed IPTV service, Prism TV, its coming OTT-delivered skinny bundle will have to tangle with a handful of similar virtual MVPDs that already include Sling TV, YouTube TV, DirecTV Now, PlayStation Vue, fuboTV, and Hulu's new live TV service, which debuted this week in beta form.
RELATED: Hopkins: Hulu Live TV Will Make Money
CenturyLink, meanwhile, has already talked about deemphasizing Prism TV, a service powered by the Ericsson Mediaroom platform, as the telco moves forward with its new OTT TV package.
RELATED: CenturyLink CFO: OTT-TV Offering Might Replace Prism TV Product
However, CenturyLink stressed Prism TV will continue to be part of its video arsenal.
Moreau said the company will use Prism TV "to capture the higher value customers…so our video strategy will be one of offering multiple options to the customers, based on their purchasing needs."
CenturyLink hasn't announced pricing for the OTT product, but said it will be sold at a lower rate than Prism TV, allow customers to tack on genre-based programming packages, and not require a truck roll.
Those subs "can buy as little or as much as they would like, based on the different package offers we have and it will be targeted to those more cost-conscious, tech-savvy type of users," she said.
What's not clear yet is whether CenturyLink will only market and sell its OTT service inside its footprint or if its distribution rights for the service will allow for a national offering. I've asked CenturyLink to clarify that point.

UPDATE: CenturyLink confirmed that it will be rolling out the OTT product to customers in its own footprint as well as nationally.
CenturyLink has not formally announced a brand name for the OTT service, but last year documentation showed that it was kicking around the name "Prism Stream."
Thank you for signing up to Multichannel News. You will receive a verification email shortly.
There was a problem. Please refresh the page and try again.