Cable's Lame Role in Health Tech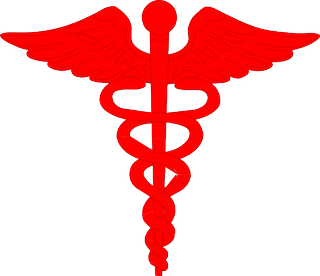 "Health" plays a big part in this week's vocabulary, as friends bid each other a "happy and healthy" New Year. The International CES will be loaded with digital health products and services, fueled by the frenzy over wearable sensors and wireless monitoring systems.
Yet cable's oft-promised "tele-health" intentions - especially in the broadband era - remain a mild side-effect in the growing juggernaut of digital wellness ventures. A CNBC report last week underscored the importance of the health sector, noting that 60% of the fastest-growing small-cap investments are in the medical services, pharmaceutical and healthcare category.
At the annual mHealth Summit a few weeks ago, the wireless infrastructure behemoths (AT&T, Verizon, Qualcomm and Intel) demonstrated their ever-growing tele-health agendas. (The "m" for "mobile" in the event's title is misleading, since many of the 200+ exhibitors and most of the panel discussions looked at the broader array of "digital" health projects, both consumer- and institutional-facing services. The growing line-up of digital ventures stood out because a year ago, the mHealth Summit coincided with a "major" Comcast tele-health pronouncement promising aggressive mobile medical deployment.
Yet, a review of cable's health initiatives in the past year turns up a scrawny handful of projects, such as a Comcast Business deal in October that will put the company's Ethernet Dedicated Internet, Ethernet Private Line and Comcast Business Internet into the Salinas Valley Memorial Healthcare System - basically a system integrator sale.
In March, Time Warner Cable Business Services similarly announced a project with Cleveland Clinic and Tely Labs to conduct a "virtual visits" trial of a videoconferencing service. The trial involving mere dozens of users will provide follow-up care for cardiac patients.
In addition, several MSOs have expanded their in-hospital operations, mainly offering video and data services to patients and adminstrators. Overall the industry's involvement remains scant - curious since (as demonstrated during CES and at the mHealth Summit) the opportunities are vast.
The Consumer Electronics Association forecasts a universe of more than 70 million digital health devices in use by 2018, with product sales and software - and most significantly for communications providers - service revenues seeing the largest growth. CEA expects digital health products will generate more than $8 billion in revenue by 2018, more than double today's levels.
You can often discern the promise of an emerging industry by the volume and diversity of the forecasts for its success. Among the recent prognostications and analyses:
Juniper Research expects the wearable market (including health/fitness and other products) will grow from $4.5 billion in sales this year to $53.2 billion by 2019.
Parks Associates predicts more than ten million M2M (machine-to-machine) health connections by 2018.
StartUp Health, which coordinated many of the incubator-stage exhibits at the mHealth Summit, tallied $6.5 billion of new investment in "digital health" during 2014 (a 125% increase from the previous year), and it expects similar levels of funding to pour into the industry in the years ahead.
Clearly cable's business development deal-makers are aware of this opportunity, although their moves have been largely invisible through the recent digital health frenzy. Given cable's ventures into wireless services (which are vital in the collection and processing of on-the-go sensors and medical monitoring devices), the current silence about health projects is, to say the least, curious. To be sure, such data transmission needs are miniscule in terms of bandwidth, but the visibility in such an important sector provides all kinds of value.
The FCC and other federal agencies are continuing to encourage broadband health initiatives, as evidenced by November's first "Connect2Health" task force roundtable, which sought input about "broadband-enabled health technologies on the cutting edge." The task force, chaired by P. Michele Ellison, FCC deputy general counsel, plans to hold additional sessions in a "Beyond the Beltway" series to identify digital health initiatives and needs.
In the current business evolution, health and wellness care - a controversial and complicated segment that represents about 15% of the U.S. economy - may not be cable's highest priority. Certainly the unholy trinity -- Insurance, Pharmaceuticals and Hospitals -- that dictate U.S. health policy may make it even more difficult for cable to establish its role in providing appropriate health services. At the mHealth Summit, many exhibitors quietly groused that their companies' dreams continue to be stymied by the absence of "payers" (i.e. insurance companies) at the event and in the game so far.
So it may be that cable is not the only sector sitting on the sidelines as the digital health wheels spin.
Yet, the continuing consumer and market enthusiasm - and the social value - of improved health service via telecom platforms augur important opportunities for providers with customer-facing relationships.
If you know of cable ventures into this sector, I'd like to hear about them because so far, the industry seems comatose.
Gary Arlen examines new telecom services/ventures at Arlen Communications < www.Arlencom.com >. Send your tele-health project tips to GArlen@Arlencom.com.
The smarter way to stay on top of the multichannel video marketplace. Sign up below.
Contributor Gary Arlen is known for his insights into the convergence of media, telecom, content and technology. Gary was founder/editor/publisher of Interactivity Report, TeleServices Report and other influential newsletters; he was the longtime "curmudgeon" columnist for Multichannel News as well as a regular contributor to AdMap, Washington Technology and Telecommunications Reports. He writes regularly about trends and media/marketing for the Consumer Technology Association's i3 magazine plus several blogs. Gary has taught media-focused courses on the adjunct faculties at George Mason University and American University and has guest-lectured at MIT, Harvard, UCLA, University of Southern California and Northwestern University and at countless media, marketing and technology industry events. As President of Arlen Communications LLC, he has provided analyses about the development of applications and services for entertainment, marketing and e-commerce.