Cable1Source Readying Employment Compliance Service for MVPDs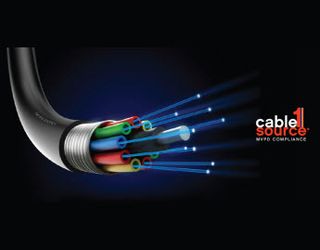 Cable1Source, a software company that automates employment, personnel and job recruitment information to comply with FCC record-keeping requirements, will launch its service to cable operators in May.
The new company is a companion to Broadcast1Source, which offers similar job-related services to TV and radio stations and groups. Both services are owned by McLeansville, N.C.-based Litéra Corp., a document management firm that creates software for corporate use, including government filings.
"The new cable service will let companies manage all their EEO [Equal Employment Opportunity] compliance material and maintain all employment job listings and multiple recruiting lists," explained Lisa Fields, VP/GM of Cable1Source in an exclusive interview with Multichannel News. She said she knows of no comparable, comprehensive employment-reporting service that is currently available to cable operators.
In a preliminary trial, the Cable1Source software was tested at a mid-sized cable system (not identified) where human resources people had compiled and prepared the FCC reports manually. Field said the software generated a report in less than a minute, drawing on material that had been entered into the system at the time of each employment activity. In comparison, the cable system's traditional manual method of gathering and preparing the report took about 160 hours (two people working for two weeks) for a comparable task, she said.
Field held discussions with some operators during the recent American Cable Association conference in Washington; it is believed that Cable1Source is exploring a relationship that would give ACA members discounts on access to the service. The company will also seek to develop alliances with state cable associations, similar to relationships that Broadcast1Source has with state broadcasting associations.
Like its 14-year-old Broadcast1Source predecessor, the new cable software package will provide a single-source solution to consistent record-keeping, self-monitoring and FCC audit preparedness, including automated creation of material for the FCC's mandated Public Inspection Files (ePIF) that are available on the FCC.gov site.
"Cable hires exponentially more people than radio or TV," Field said, explaining the value of her company's software to MSOs and individual cable systems. She cited FCC requirements such as the "Prong 1, 2 and 3" employment methods that encompass hiring efforts through traditional job application procedures, through relationships with recruiting agencies and through "supplemental outreach" programs such as job fairs or campus presentations. All of these employment processes must be documented under the FCC rules, Field said.
"We'll let Cable1Source sync to FCC.gov so that it posts the required documents," Field added, noting that a new set of forms will be issued later this year, after approval by the Office of Management and Budget. She said that the new software will be able to handle such paperwork via automated systems.
Although details about the Cable1Source software and pricing are not yet available, Field said that its core functions will resemble those available in the broadcast product.
"It can track and review all interviews, and it will alert you if you miss a step in the FCC process so that you can take actions from the [system's] dashboard," Field explained. The software can track and record interviews and store resumes and other elements of the hiring and employment process, she said.
Cable1Source also has the ability to track internships, mentoring and other work-related functions that the FCC seeks to document. The dashboard also allows cable operators to check their own self-auditing process for employment-related activities, in compliance with other FCC requirements, the company said.
Cable1Source, which is currently hosted at Litéra-contracted sites, is expected to move to a cloud-based secure service later this year.
Contributor Gary Arlen is known for his insights into the convergence of media, telecom, content and technology. Gary was founder/editor/publisher of Interactivity Report, TeleServices Report and other influential newsletters; he was the longtime "curmudgeon" columnist for Multichannel News as well as a regular contributor to AdMap, Washington Technology and Telecommunications Reports. He writes regularly about trends and media/marketing for the Consumer Technology Association's i3 magazine plus several blogs. Gary has taught media-focused courses on the adjunct faculties at George Mason University and American University and has guest-lectured at MIT, Harvard, UCLA, University of Southern California and Northwestern University and at countless media, marketing and technology industry events. As President of Arlen Communications LLC, he has provided analyses about the development of applications and services for entertainment, marketing and e-commerce.
The smarter way to stay on top of the multichannel video marketplace. Sign up below.
Thank you for signing up to Multichannel News. You will receive a verification email shortly.
There was a problem. Please refresh the page and try again.