Cable-Tec Expo: Descrambling Densification, Latency and Node Splits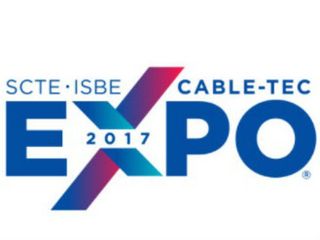 No better place than this week's SCTE•ISBE Cable-Tec Expo, in Denver, for an ample jargon immersion. This quick descrambler aims to reveal the larger trends underneath a roiling sea of Impressively Nerdy Terms. Here goes.
Capacity: Densification and Latency
While this year's Expo contains a smattering of tracts focused on non-engineers, the bulk of the tech-talk will tackle the eternal quest to ensure that the supply of bandwidth is at least a step ahead of demand, which continues to steamroll. If last month's tech activities at IBC in Amsterdam are any indication, tune your ears for "densification," as a way to solve for network latency.
"Densification" is in the jargon swirl as shorthand for sub-dividing the physical infrastructure for increased consumption, by taking fiber deeper into neighborhoods. It's all about subdividing the traditional 500-home serving area into multiple, smaller segments -- via "node splits" -- so that fewer people (and their devices) are sharing the same bandwidth. Fewer users, more capacity for each.
Read More: Complete coverage of Cable-Tec Expo 2017
Hey, You, With the Big Node
Know going in that what's "split" in a "node split" isn't the node itself (nor does it require a really big splitter), but the number of homes it services. The 500-home node, long a staple in capacity tech-talk, goes to 250 homes, or maybe even 10 pockets of 50 homes. That's the work of "deep fiber," or "fiber deep," used interchangeably.
"Latency" keeps cropping up in capacity discussions because in the landscape of Gigabit services, it's one of the things to "solve for" -- to reduce the amount of time it takes for a packet to get where it's going, from wherever it starts out.
It used to be (and still is, really) that "rate and range" were the most important considerations in broadband connections. Think of the WiFi in your home -- it needs to be fast enough to feed all devices. It needs to work everywhere, even those hard-to-reach nooks and crannies. Like carpeting, wall-to-wall is the goal.
Now think of Augmented Reality, Virtual Reality, and Augmented Discovery, all emerging as heavy (heavy) bandwidth partakers in the "Gig" landscape, and all needing low latency networks for best results. (Notably, online shoot-em-up games always seem to crop up first, when asking what use cases really need low latency; when pressed for other, less teenager-y examples, online financial trading comes up.)
So, going forward, providing a solid quality-of-service (QoS) for Gigabit services will mean reduced latency. While it's unlikely anyone will get latencies down to the ultimate (the speed of light), a ton of mostly under-the-radar work is underway to make our mobile and wired transmissions go faster.
My "hot ticket" pick on this topic at Expo, for what it's worth, is Cisco Systems CTO John Chapman's paper/presentation on the topic, titled Mobile Backhaul for DOCSIS, scheduled for Friday from 11 a.m.-noon (Rooms 109/111/113). The gist: When the small cells of mobile 5G networks start going in, next year or the year after, DOCSIS will already be there. Fiber may or may not. Best use the resources at hand.
Innovation and Stuff to See
Events like Cable-Tec Expo always aim to showcase a smorgasbord of "innovations," and a handy, one-stop shop to see some will be in the "Incubator Alley" area, where the CableLabs UpRamp folks will be showcasing their last two "Fiterator" cohorts, comprised of eight startups.
"Fiterator" is a 12-week accelerator program that helps later-stage startups find "fits" within the industry. The roster includes DeviceBits, an artificial intelligence and machine learning platform for customer experience; Teltoo, software for delivering over-the-top video at scale; King & Union, on cybersecurity mitigation through collaboration; and Bansen Labs/Xogo, maker of an adapter aimed at helping the aging-in-place community and people with disabilities get along better with consumer electronics.
RELATED: Four Startups Picked for CableLabs-Backed UpRamp Program
There's tons more than can fit here. Hope to see you in Denver, the city that loves the industry we used to call "cable"!
The smarter way to stay on top of the multichannel video marketplace. Sign up below.