Building Fiber Networks: Difficult and Lame?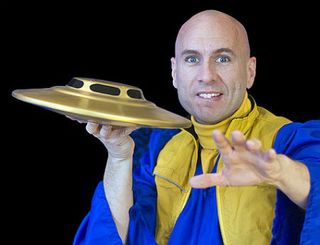 Building a fiber network from scratch isn't just a difficult, prodding process, but apparently doesn't possess enough pizzaz for the liking of Alphabet's top exec, according to an in-depth Bloomberg story focused on how CFO Ruth Porat is trying to bring more financial discipline to the company, known for its array of money-losing "moonshot" projects, along with passages on why Alphabet's been changing its tune about Google Fiber.
Bloomberg, citing former employees of the company, said Alphabet CEO Larry Page became frustrated with Google Fiber's lack of progress as it was mired in the expensive process of seeking and gaining permits as well as the construction.
RELATED: Alphabet CFO: Google Fiber 'Very Committed to Growth'
"Larry just thought it wasn't game-changing enough," a former Page advisor told Bloomberg. "There's no flying-saucer shit in laying fiber." Of course, Altice USA might disagree, though it's not building its all-fiber upgrade from scratch.
Those reported details emerge weeks after it was confirmed that Google Fiber was tapping the brakes while also shifting more emphasis onto speedy, and potentially less expensive wireless broadband technologies. While Google Fiber has put its plans to deploy in a batch of potential rollout cities on the backburner, it remains committed to expanding and growing in its existing footprint. Tied in the company also announced then that Craig Barratt, SVP of Google parent company Alphabet and CEO of the company's Access unit, would step down but continue as an advisor.
Google Fiber Pauses Expansion Plans, Laying Off Some Staff
Bloomberg also reported recently that Jonathan Rosenberg, a company vet and former Excite@Home exec, has been named a counselor to the company's Access unit as it tries to get a grip on the future of Google Fiber.
Report: Alphabet Taps Fiber Troubleshooter
While I'd agree wholeheartedly that building networks isn't easy – the telcos and cable operators were telling Google Fiber exactly that from Day 1 – I'd add that Google Fiber does deserve credit in bringing excitement and some dazzle to the business of broadband, while also hitting the incumbent providers with a much needed scare that put a jolt into their capacity upgrades.
And the story of Google Fiber/Access isn't over, of course, as it pursues new (more exciting?) wireless options.
[Image source: Wikimedia Commons]
The smarter way to stay on top of the multichannel video marketplace. Sign up below.