Report: Alphabet Taps Fiber Troubleshooter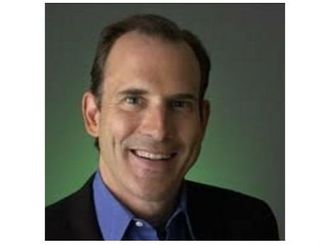 Alphabet has tapped company vet – and former Excite@Home exec – Jonathan Rosenberg to a counselor to the company's Access unit as it tries to get a grip on the future of Google Fiber, Bloomberg reported.
Google Fiber declined to common on the report, but moving Rosenberg (pictured) into that slot would follow confirmation that Craig Barratt, CEO of Access, was stepping down from that role and into an advisor role, and as Google Fiber pauses its ambitious expansion plan to instead focus on existing deployments and the use of potentially less expensive wireless broadband technologies.
RELATED: Alphabet CFO: Google Fiber 'Very Committed to Growth' in Existing 1-Gig Cities
Bloomberg said Rosenberg, a trusted advisor to Google co-founder and Alphabet CEO Larry Page, was tapped to help Google's robotics division in early 2015.
Per his Linked In profile, Rosenberg joined Google in 2002 to help then-CEO Eric Schmidt's team build and run the company's product and marketing organizations, and oversaw the launch of products such as Adwords.
He also served as an exec of Excite@Home, the MSO-backed venture that pioneered cable's move into broadband but filed for bankruptcy in 2001. Milo Medin, who has had a major role at Google Fiber, is the former CTO of Excite@Home
RELATED: Door Slams on At Home
Prior to Excite@Home, Rosenberg was an executive producer at Apple.
The smarter way to stay on top of the multichannel video marketplace. Sign up below.
Thank you for signing up to Multichannel News. You will receive a verification email shortly.
There was a problem. Please refresh the page and try again.