Apple Snares Mixed Reality Headset Company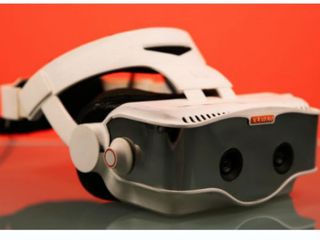 Apple has reportedly acquired AR headset company Vrvana amid recent chatter that the company intends to develop and launch an augmented reality headset as early as 2020.

RELATED: Apple Pushing Ahead With AR Headset: Report
TechCrunch, citing multiple people familiar with the deal, said Apple is paying $30 million for Vrvana, the Montreal-based maker of the Totem-branded "extended reality" headset. TC says Vrvana, founded in 2005, had raised less than $2 million.
The Totem has not reached the commercial launch phase, but the prototype has generated some high marks. Last year, Tom's Hardware was impressed by the Totem, billing it as a mixed reality device that offers the "best of virtual reality and augmented reality in one unit," while noting that its 1440p display offers a higher-res experience than one would get with the Oculus Rift and HTC Vive. The reviewer also touted the product's 120-degree field-of-view.
Apple is already building AR capabilities into its mobile devices and pushing into that arena with its ARkit -- Syfy, for example, used it to develop an AR app promoting a new series called Happy!
RELATED: Syfy Uses AR to Promote 'Happy!'
In addition to filling serious technology gap, Apple's move into AR hardware would put it in more direct competition with Microsoft's HoloLens platform and what's being developed by secretive startup MagicLeap.
The smarter way to stay on top of the multichannel video marketplace. Sign up below.