Apple Said to Be Chopping App Fees for Video Services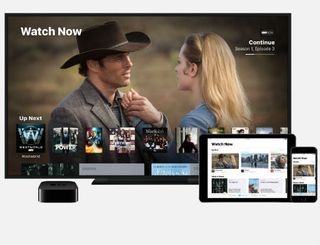 Looking to broaden participation from OTT providers as it nears the launch of its new "TV" app, Apple plans to reduce the revenue it takes from subscription video apps from 30% to 15%, Bloomberg reported, citing people familiar with the decision.
RELATED: Apple Unveils 'TV' App
The cost reduction could help Apple expand the number of video OTTs that are part of a new TV app for the Apple TV, iPhone and iPad that will launch later this year. The aim is to provide integrated, unified access to TV shows and movies that are offered on a multitude of individual video apps.
While unity is being sought, the aim will likely be falling short early on, as key OTTs such as Netflix and Amazon aren't yet in the mix. It will also be key for Apple to bring as many TV Everywhere apps from both programmers and MVPDs to its new offering.
Bloomberg said the expanded offering of a reduced price, already offered to some video partners, is a "move to appease partners whose movies and TV shows are vital to the technology giant's video strategy."
It also comes as Apple looks to smooth out its occasionally contentious relationship with the pay TV industry. Apple's brash negotiation style did not sit well with some broadcasters and other programmers when Apple was trying to build its own pay TV service, according to The Wall Street Journal. The recent addition of former Time Warner Cable exec Peter Stern to the Apple fold, with a focus on subscription services, may help out in that area.
Apple is also looking to drum up more MVPD support for its new single sign-on initiative for Apple TV.
The smarter way to stay on top of the multichannel video marketplace. Sign up below.