Apple Mothballs Television Plan: Report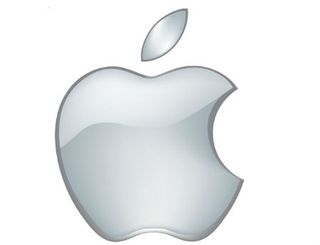 After years of speculation and rumor about the mythical Apple television, here's another round of it that might put the topic to rest for a while… Apple, The Wall Street Journalreported Monday, quietly shelved the project more than a year ago after finding that it would be difficult to produce a product that could set it apart from the pack.
Apple "searched for breakthrough features to justify building an Apple-branded television set" but came up short, the paper reported, citing unnamed sources.
Such breakthroughs that were apparently under consideration sound pretty ho-hum – Ultra HD/4K display, sensor-equipped cameras to make video calls, among them.
But Carl Icahn, in an open letter on Monday to Apple CEO Tim Cook holding that the company's shares are worth a lofty $240 (they're trading at about $130 per share at the time of this writing), remains confident that Apple will still make a go at the TV, as well as connected cars.
"Apple is poised to enter and in our view dominate two new categories (the television next year and the automobile by 2020) with a combined addressable market of $2.2 trillion, a view investors don't appear to factor into their valuation at all," Icahn wrote.
With respect to the long-rumored Apple television, that's sort of a replay from October 2014, when Icahn expressed confidence in another open letter that Apple would introduce a 4K set sometime in fiscal year 2016.
Icahn wrote this week that he still expects Apple to start selling two Apple television sets – UHD models with 55-inch and 65-inch screens, in FY 2016, so at least he's consistent. He also sees Apple generating revenue of $15 billion in FY 2016 on sales of 10 million units, rising to $37.5 billion on 25 million units in FY 2017.
"[W]e view television's role in the living room as a strategically compelling bolt-on to the Apple ecosystem," Icahn wrote, adding that he also plays into the rumor that Apple is preparing to launch its own "skinny bundle" of pay-TV channels and a new Apple TV device.
Icahn then went on CNBC, saying that he read the WSJ article but stands by his belief that Apple will still pull the trigger on its own television set.
For now, Apple's public video strategy continues to center on the current generation (and recently price-reduced) Apple TV device, and support for services such as HBO Now, HBO's new stand-alone OTT service.
But when the HBO Now deal was announced, Cook open the door to much more, noting that the aim of Apple is to "reinvent the way you watch television, and this is just the beginning."
The smarter way to stay on top of the multichannel video marketplace. Sign up below.
Thank you for signing up to Multichannel News. You will receive a verification email shortly.
There was a problem. Please refresh the page and try again.