Icahn Takes On The Mythical Apple Television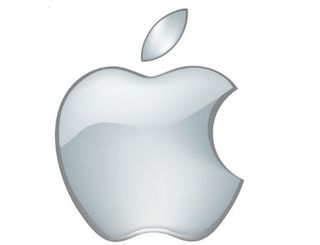 Billionaire investor Carl Icahn alerted the world Wednesday via Twitter to expect an "interesting" open letter to Apple CEO Tim Cook to emerge on Thursday. Little did we know that it would be quite entertaining as well.
It's been awhile since anyone has stirred things up about that mysterious Apple television. Leave it to Icahn (iCahn?) to stoke the flames of hype.
In that letter, Icahn basically urges Apple to repurchase a bunch of stock posthaste because Icahn believes Apple "is dramatically undervalued in today's market," and included a product-by-product review on how he came up with his forecast for the mighty CE giant and a model that values Apple at $203 per share (Apple shares were trading at $101.68 each Thursday morning).
On the product end, Icahn discusses products such as the new Apple Watch, iPhone, and the iPad, and a section on a purported Apple-made UltraHD TV that leaves enough wiggle room to drive a Mack Truck through.
"While Apple has not announced plans for a TV set and may never do so, we believe we have good enough reason to expect the introduction of an UltraHD TV set in FY 2016," Icahn writes. "We think television represents a large opportunity for Apple, one that reaches far beyond 'the hobby' that Apple TV currently represents."
He then goes on to mention that Cook has stated publicly that "TV is an area of great interest for Apple," and agrees that it should be.
Count Icahn among the 4K believers, holding that it will drive a "major TV replacement cycle" as prices drop, with Netflix viewing UltraHD streaming as major catalyst.
And despite saying that Apple may never release a TV, Icahn has a good idea of how many units Apple could move. In his view, Apple stands to sell 12 million 55" and 65" TV sets in FY 2016 and 25 million in FY 2017 at an average selling price of $1,500 "at gross margins consistent with the overall company."
And Icahn sees the UltraHD TV as more than a TV, but a "centerpiece to the modern living room" that could serve as a gateway into the home for Apple's expanding ecosystem.So, what are you waiting for?
If Apple does build a TV, I agree that it might as well go the 4K route. But short of going all-in on a product category that is insanely competitive, I don't know why Apple wouldn't want to simplify everything by developing a new version of an Apple TV device that features an HDMI pass-through. In that scenario, Apple can easily hijack the user experience while still supporting traditional pay-TV services and layering in iTunes and any other OTT fare it (and its users) desire. Building a TV and perhaps its own virtual MVPD offering could come later when or if the economics to do so improve.
But in the meantime, we've got a fresh hype cycle underway on the elusive Apple Television, the techno-unicorn of this age.
The smarter way to stay on top of the multichannel video marketplace. Sign up below.