Analyst Offers Peek Under Hood of Hulu's Live TV Service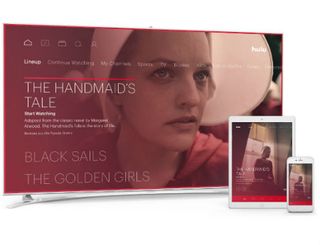 Hulu launched the beta version of its new live TV service on Wednesday, and a top analyst covering the OTT and streaming video sector has since offered a glimpse of the technologies and partners that are helping to underpin it.
RELATED: Hulu Launches Live TV Beta
Following talks with Tian Lim, Hulu's chief technology officer, Dan Rayburn, EVP of StreamingMedia.com and principal analyst at Frost & Sullivan, explained in this blog post that Hulu is encoding video with H.264 and delivering a max bit rate of 6.5 Mbps. The beta, he said, is delivering video at 30 frames per second, but expects to deliver 60 fps in a "couple of weeks."
He added that Hulu built some of its ingestion and distribution system in-house, but is also working with partners such as MLBAM and iStreamPlanet (now part of Turner) for live signal ingestion, and has teamed up with Akamai and Amazon Web Services to deliver the streams and tapping other third-party CDNs for the VOD piece of the service.
Rayburn said Hulu built its player in-house, and noted that more details about the underlying systems will be shared when Lim keynotes the Streaming Media East conference May 16 in New York.
Rayburn has also been taking the service for a spin on the Xbox One and said Hulu "has done a great job to get the experience right."
He also doesn't expect the service to "force a large percentage of consumers to cut the cord." He wouldn't disclose Hulu's internal sub projections for 2017, but said "they are very realistic."
However, Rayburn expects the current handful of virtual MVPDs on the market now (Sling TV, Hulu, YouTube TV, DirecTV Now and PlayStation Vue) to have 3 million of fewer subs between them by year-end.
Thank you for signing up to Multichannel News. You will receive a verification email shortly.
There was a problem. Please refresh the page and try again.