Amazon's Ad-Supported 'Fashion Fund' Series Signals New Plan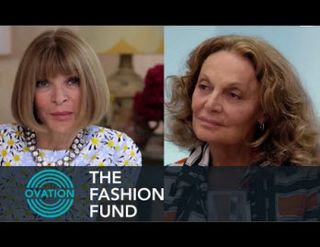 Amazon's decision to launch the 10-episode third season of Fashion Fund,a showcase for designers, as a free video series, rather than offering it on fee-based Amazon Prime, is being watched to determine if Amazon is testing the waters for future ad-supported programs available to everyone.
The show, which debuted last week, also escalated Amazon's alliance with Conde Nast Entertainment, which produces Fashion Fund as well as the news/magazine series The New Yorker Presents.
Some analysts suggest that the show could mark the first steps by Amazon, an increasingly significant media company, to built a roster of ad-supported shows that are widely available beyond the Amazon Prime audience. Amazon Fashion is expected to launch an online retail shop that sells items from the Fashion Fund candidates.
This year's series will feature 10 up-and-coming designers as they compete for $400,000 in prizes plus a mentorship. In this reality show format, Vogue editor-in-chief Anna Wintour and Council of Fashion Designers of America (CFDA) chair Diane Von Furstenberg -- herself no stranger to cable selling channels -- evaluate designers.
Amazon is close-mouthed about why it is making the show available free to anyone who logs into Amazon.com rather than limiting it to customers who pay the $99 annual Amazon Prime fee and get access to plentiful video content. In a comment to Re/code, an Amazon spokesperson said the "show has strong interest from advertisers," an indicator that the commercials embedded into the Fashion Fund programs are aimed at trend-seeking, high-spending customers.
The previous two seasons of Fashion Fund ran on the Ovation cable network in 2014 and 2015; it debuted on Hulu as an original series in 2012. The migration from streamed to linear back to streamed distribution itself offers a template for how programming may be presented to viewers.
Amazon has previously offered video shows for free, but usually just teaser samples of series available to Amazon Prime customers. Its plans for ad-supported programming will be closely watched as the company seeks to leverage its mercantile relationships into its growing media business.
The smarter way to stay on top of the multichannel video marketplace. Sign up below.
Contributor Gary Arlen is known for his insights into the convergence of media, telecom, content and technology. Gary was founder/editor/publisher of Interactivity Report, TeleServices Report and other influential newsletters; he was the longtime "curmudgeon" columnist for Multichannel News as well as a regular contributor to AdMap, Washington Technology and Telecommunications Reports. He writes regularly about trends and media/marketing for the Consumer Technology Association's i3 magazine plus several blogs. Gary has taught media-focused courses on the adjunct faculties at George Mason University and American University and has guest-lectured at MIT, Harvard, UCLA, University of Southern California and Northwestern University and at countless media, marketing and technology industry events. As President of Arlen Communications LLC, he has provided analyses about the development of applications and services for entertainment, marketing and e-commerce.