About A Third of Free OTT Trials Convert to Paid: Study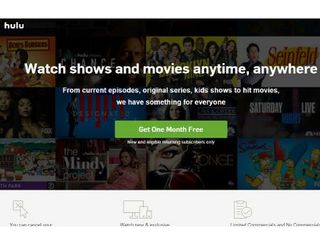 Luring subscribers with free trials is paying off for OTT providers, a new study from Parks Associates found.
About 32% of free OTT trials result in a paid subscription, Parks Associates found in its latest OTT Video Market Tracker.
That's a good bit of news for many SVOD and virtual MVPD services that let consumers try before they buy.

Full Coverage of NAB 2017
"Free OTT trials are effective in converting a sizeable portion of trial users into subscribers," Glenn Hower, senior analyst at Parks Associates, said, in a statement. "There is a potential for free trial abuse, but only roughly 1% of consumers are 'serial trialers' who abuse free trials to avoid paying for services. Most consumers use trials for their intended purpose of trying out a service before deciding whether or not to continue as a paid subscriber."
The firm said more than one-fourth of U.S. broadband households trialed at least one OTT service in the previous six months. Of that group, 47% subscribed to at least one trial service after the free period expired.
Hower, who will be sharing his findings at this week's NAB Show in Las Vegas, said spending on transactional services has dropped, but that the research also shows that average monthly spending on subscription OTT video rose to $7.95 per U.S. broadband household in 2016, with most homes building that foundation with at least one of the top three subscription-focused OTT services -- Netflix, Amazon, and Hulu, which also happen to have the most effective trial conversion rates.
Given the amount of spend available for other, more niche-focused services, he suggested that some might need to implement tiered services or hybrid business models that can diversify their bases and bring in incremental revenue.
The smarter way to stay on top of the multichannel video marketplace. Sign up below.
Thank you for signing up to Multichannel News. You will receive a verification email shortly.
There was a problem. Please refresh the page and try again.