14% of TV Tweeters Use Emojis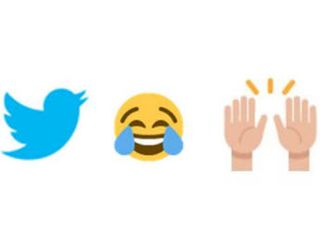 Despite the perceived waning of simultaneous second-screen use during TV viewing, a new study by Twitter suggests significant engagement among TV viewers plus extensive reliance on emojis to portray their feelings about what's on their TV screens.
In a corporate blog,Joe Cruse, a Twitter senior data specialist, summarized findings of the research, which showed about 14% of all TV-related Tweets contain at least one emoji character, up from 9.8% in April 2014, when emojis were first introduced on Twitter.
The use of emojis -- expressive and detailed icons that are descendants of the Web's "smiley face" image -- may represent the ease of quickly sharing feedback about what's being seen on TV.  It's certainly less distracting, from a user's perspective, than typing a personal comment. Cruse said emojis let fans "discuss what's happening, how they feel about what they're watching or add context to their live-Tweeting."
The genres that generate the most emojis are music (22%), drama (21%), reality (20%), children and family (19%) and "specials" (18%). Considerably less Tweeting happens during movies (11%), sports events (10%) and news (3%). 
The most popular emoji during dramas was "tears of joy."
Twitter's study did not identify emoji usage based on specific programs or channels, but Cruse noted that one episode of 106 and Park, the popular BET music series that ended its 14-year run last December, helped boost the music category. 
"On average, 27% of Tweets [to "@106andPark"] ... had at least one emoji, and at [the show's] peak, one episode saw 63% emoji usage," Cruse said.
Emoji fans skew young: 86% of emoji users are 24 or younger, with nearly half between 18 and 24. Women represent 57% of emoji users, compared with 43% men.
"Emoji Tweets occur in a pattern very similar to overall TV tweets," Cruse said -- it tracks the popular viewing hours: "Of the Tweets posted during primetime, over 15% of contain at least one emoji. Overnight and early morning see the lowest density of emoji Tweets," about 5%."
Approximately 9% of daytime TV Tweets included emojis, possibly triggering the higher female skew overall.
In addition to the popular "tears of joy" emoji, frequently used icons included "clapping hands" and "heart-eyes," plus the judgmental "pile of poo," which, notably, are often used during competition reality shows.
"With so many performance and skill-based reality shows, Twitter audiences like to cheer on their favorite acts with virtual applause and standing ovations," according to Cruse's analysis. "Official accounts for these shows often use emojis in their Tweets to rally fans to show appreciation for contestants."
"Face with tears emoji" was this year's Oxford Dictionary "word of the year."
The smarter way to stay on top of the multichannel video marketplace. Sign up below.
Thank you for signing up to Multichannel News. You will receive a verification email shortly.
There was a problem. Please refresh the page and try again.