WISPA Names Eric Slee Director of Government Affairs
Comes from top posting with retired Sen. Pat Roberts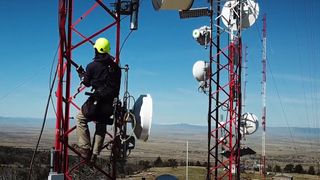 (Image credit: WISPA)
WISPA, the wireless internet service providers association, has named Eric Slee director of government affairs.
Slee was formerly the legislative director for Sen. Pat Roberts (R-Kan.), who chose not to run for a fifth Senate term in the last election.
Slee will head up advocacy at the federal, state and local levels for the 1,000-member group.
His resume also includes senior account executive for the DCI Group of public affairs strategic consultants, "developing and maintaining long-term relationships with think tanks, political activists, issue experts, and advocacy organizations on public policy issues related to the telecommunications industry."
The smarter way to stay on top of the multichannel video marketplace. Sign up below.
Thank you for signing up to Multichannel News. You will receive a verification email shortly.
There was a problem. Please refresh the page and try again.