Viacom Closes Pluto TV Deal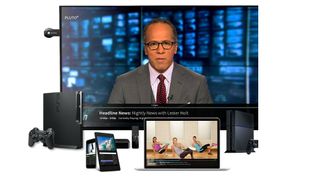 Viacom said it has closed its $340 million purchase of free streaming video service Pluto TV Monday.
Viacom announced the deal in January. The purchase was expected to help the programmer in its direct-to-consumer distribution initiatives.
Pluto TV streams more than 100 channels and thousands of hours of on-demand content in an ad-supported service that has more than 12 million monthly active users across devices, including smart TVs, streaming players, mobile devices, desktops and gaming consoles.
Related: Viacom's $340M Pluto TV Buy Puts It Into Red-Hot AVOD Biz
"The completion of this deal marks an exciting next step in Viacom's evolution and a powerful opportunity for us to extend our consumer reach and broaden our ability to add value across the industry as the media landscape continues to segment," Viacom CEO Bob Bakish said in a press release. "Together with Pluto TV, we look forward to becoming a stronger partner to distributors, advertisers, content providers and audiences around the world."
Pluto TV will operate as an independent subsidiary of Viacom, led by president and CEO Tom Ryan.
The smarter way to stay on top of the multichannel video marketplace. Sign up below.
Thank you for signing up to Multichannel News. You will receive a verification email shortly.
There was a problem. Please refresh the page and try again.