Viacom Chief's Compensation Dips 2% in 2018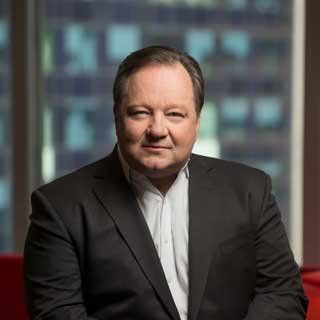 Viacom CEO Bob Bakish's total compensation was down about 2% in fiscal 2018 to $19.95 million from $20.3 million in the previous year, according to documents filed with the Securities and Exchange Commission.
Bakish, who took the helm of Viacom in 2016, received a base salary of $3 million in 2018, a tad higher than the $2.8 million he received in 2017. The biggest disparity was in stock awards -- $2.5 million in 2018 versus $5.8 million in the prior year, partially offset by a gain in non-equity incentive plan compensation -- $9.4 million in 2018 compared to $7 million in 2017.
Other Viacom executives reported increases in total compensation for the year, led by executive vice president, general counsel and secretary Christa D'Alimonte, with a 53% raise to $3.8 million. D'Alimonte's base salary rose 27% to $1.04 million in 2018 from $822,933 in 2017, and her non-equity incentive compensation more than doubled to $1.8 million from $757,692 in the previous year.

Rounding out the top executives, EVP and chief financial officer Wade Davis received a 9.2% hike in total comp to $7.1 million from $6.5 million; and EVP of global government affairs Doretha Lea received a 5.2% pay bump to $2.4 million. Former EVP and chief administrative officer Scott Mills, who was named president of Viacom's BET Networks unit on Jan. 1, 2018, received $6.9 million in total compensation, up 6.2% from the $6.5 million he received in 2017.
The smarter way to stay on top of the multichannel video marketplace. Sign up below.