Univision Names Kniowski President, GM of Local Media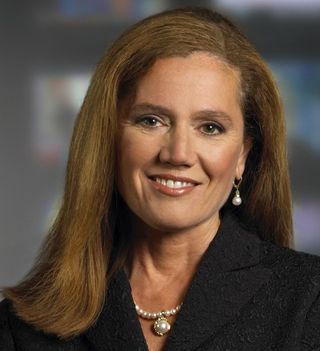 Spanish-language broadcaster Univision Communications said it has named Diane Kniowski as president and general manager of local media. She will be based in Miami and reports directly to Univision CEO Vincent Sadusky.
"Diane's experience operating a group of top rated local TV and digital properties is a perfect fit for Univision's local media group," Sadusky said in a statement. "Diane understands how to build communities and her creative solutions will serve our audiences and advertisers well. The foundation of Univision for more than 50 years has been built on the strength of its local television and radio stations, many of which are among the highest consumed, English or Spanish."
Kniowski's initial focus will be on leading Univision's local television and radio stations in Los Angeles, New York, Miami, Dallas, Houston and Chicago with GMs in these areas reporting directly to her. Univision Radio president Jesus Lara will also report to Kniowski and she will work closely with Univision Local leadership across functions including news, finance and HR as well as marketing, research, engineering, production and operations.
"I'm very pleased to be joining Univision and working once again with Vince," Kniowski said in a statement. "I see this role providing wonderful new opportunities and challenges alike as the company seeks to continue to further serve the expanding needs of Hispanic consumers, one of the fastest growing consumer groups in America, during a pivotal time in our nation's history."
Kniowski has decades of experience in the broadcast industry, most recently serving as SVP and regional manager of Nexstar Broadcasting, Inc. where she had oversight of operations for 32 stations in 15 markets. For the 17 years prior to Nexstar's acquisition of Media General, she served as vice president and general manager of WOOD-TV (NBC), WOTV (ABC) and WXSP (MyNetwork) in Grand Rapids, Michigan. She also acted as a Regional Manager overseeing station operations in Michigan and Indiana and launched a cable-based Sports Channel in West Michigan that brought Detroit sports to the western side of the state.
The smarter way to stay on top of the multichannel video marketplace. Sign up below.
Thank you for signing up to Multichannel News. You will receive a verification email shortly.
There was a problem. Please refresh the page and try again.