Trump: Fox News is Promoting Democrats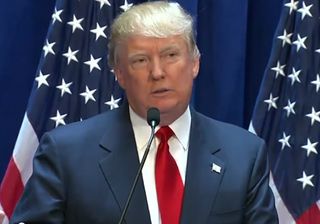 President Donald Trump is continuing his equal opportunity attacks on news outlets of all stripes, saying he needs to find a new favorite news outlet now that Fox has let him down. 
In a pair of tweets Wednesday, the President slammed the network for interviewing the communications director of the Democratic National Committee and pointed out that the DNC had denied Fox the opportunity to host a primary debate, suggesting the network should have been tougher on the Dems because of that slight.  
[embed]https://twitter.com/realDonaldTrump/status/1166711517536030720[/embed]
The President then tweeted that Fox was letting "millions" of people down. "We have to start looking for a new News Outlet (CQ)," he said. "Fox is letting us down." 
In a tweet earlier this month criticizing Fox's Smith, the President said he might have found a new favorite news outlet: One America News Network, the Herring Networks' conservative news channel. 
Fox News has not commented on the Tweets. 
The smarter way to stay on top of the multichannel video marketplace. Sign up below.
Thank you for signing up to Multichannel News. You will receive a verification email shortly.
There was a problem. Please refresh the page and try again.